European 'docuwaste' up but UK sees fall
European businesses wasted almost £6.5bn in 2006 through a lack of document output control, according to report from Infotec.
European businesses wasted almost £6.5bn in 2006 through a lack of document output control, according to report from Infotec.
The print and document system supplier, which is part of the Ricoh Group, said the figure is up on the £6bn total in 2004, and suggests that despite the best efforts of many European companies, the proliferation of inefficient document production - especially colour output - has grown at a greater rate than the investments being made to control so called "docuwaste".

Download this free guide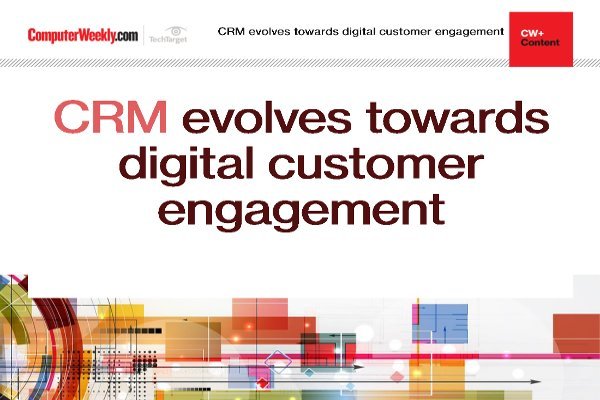 Enhancing digital customer engagement with CRM
Learn about customer relationship management has evolved towards engaging with customers through every channel, with digital at the forefront.
By submitting your personal information, you agree that TechTarget and its partners may contact you regarding relevant content, products and special offers.
You also agree that your personal information may be transferred and processed in the United States, and that you have read and agree to the Terms of Use and the Privacy Policy.
But, says Infotec, the UK has seen a reduction in docuwaste of around 4%, compared with the 8% average rise across Europe. UK firms are, therefore, in poll position to reduce their carbon footprint as far as reducing the energy used in printing.
Various factors are thought to be causing an escalation in document production, printing and distribution within European businesses, said Infotec.
E-mail and instant messaging applications are estimated by several research organisations to increase printing volumes by anywhere up to 40% in a typical company.
There is also some emerging thought that the proliferation of PDAs in general, and the BlackBerry device in particular, is fuelling additional ad hoc desktop colour output, simply because their display facilities are not yet conducive to reading and review.
In addition, now that memory sticks are widely and cheaply available in versions of up to 8GB, large files - usually highly designed colour documents or presentations - are being routinely copied and printed on expensive small colour devices.
Philippe Chapel, marketing manager at Infotec UK, said, "We believe it is highly significant that the UK is the only country in Europe where docuwaste has dropped in the last two years.
"Given that most of the software applications designed to control docuwaste have originated in the USA, then the first and easiest export country is the UK, as early adoption is not just a matter of IT co-operation but also cultural and language compatibility."
Read more on Business applications