Microsoft moves to protect online privacy
Microsoft is the latest search engine provider to enhance privacy controls among users to protect their identities and data.
Microsoft is the latest search engine provider to enhance privacy controls among users to protect their identities and data.
Microsoft Windows Live users will see their search-query data made anonymous after 18 months, by permanently removing cookie IDs, the entire IP address and other identifiers from search terms.

Download this free guide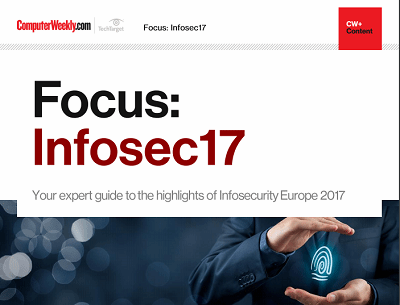 From forensic cyber to encryption: InfoSec17
Security technologist Bruce Schneier's insights and warnings around the regulation of IoT security and forensic cyber psychologist Mary Aiken's comments around the tensions between encryption and state security were the top highlights of the keynote presentations at Infosecurity Europe 2017 in London.
By submitting your personal information, you agree that TechTarget and its partners may contact you regarding relevant content, products and special offers.
You also agree that your personal information may be transferred and processed in the United States, and that you have read and agree to the Terms of Use and the Privacy Policy.
Microsoft's announcement follows similar moves taken by Google, Yahoo and Ask.com.
Microsoft is also working to give customers more control over what information it uses to personalise their online search profile.
And in connection with its efforts to support a common industry approach to privacy issues, Microsoft has also announced it will join the Network Advertising Initiative (NAI).
"We have been thinking deeply about privacy related to search and online advertising, and believe it is critical to evolve our privacy principles," said Peter Cullen, chief privacy strategist at Microsoft.
"We believe our enhanced principles should be part of the industry dialogue on this issue, and that keeping these issues as simple as possible for consumers is the best approach. For instance, on search data, anonymous should mean anonymous," said Cullen.
Microsoft has also joined forces with Ask.com to call on the industry to develop global privacy principles for data collection, use and protection related to searching and online advertising.
The two companies will work with others on the development of these principles.
"Anonymous user data can be very useful to enhance search products for all users, but people should have access to privacy controls based on their level of comfort around the storage of their search data," said Doug Leeds, vice-president of product management at Ask.com.
"We are committed to developing new ways to give consumers the control they are entitled to when it comes to searching online, and hope others will join us in engaging in dialogue on these important issues," he said.
Microsoft and Ask.com are proposing that leading search providers, online advertising companies and privacy advocates convene to engage in an active dialogue to discuss privacy considerations posed by the proliferation of online advertising and search.
The goal of the dialogue is to determine ways that the industry can work co-operatively to define privacy principles. The companies will provide an update on their progress in September.
Data breaches undermine consumer confidence >>
Hacker techniques use Google to unearth sensitive data >>
Read more on IT risk management