Oasis approves new web trading standard
Members of the e-business standards organisation Oasis have approved a new trading product.
Members of the e-business standards organisation Oasis have approved a new trading product.
Dell, Fujitsu and Sun Microsystems, among others, have agreed to support the new XML-based product.
The ebXML Business Process Specification Schema (ebXML BPSS or ebBP) version 2.0.4 is now an Oasis standard.
The ebBP standard defines a business process foundation that promotes the automation and predictable exchange of business collaboration definitions using XML.

Download this free guide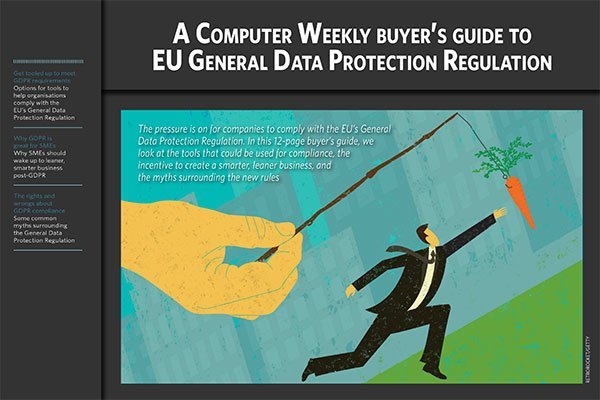 Computer Weekly's Buyer's Guide to GDPR Part 2
In this 12-page buyer's guide, we look at the tools that could be used for compliance, the incentive to create a smarter, leaner business, and the myths surrounding the new rules.
By submitting your personal information, you agree that TechTarget and its partners may contact you regarding relevant content, products and special offers.
You also agree that your personal information may be transferred and processed in the United States, and that you have read and agree to the Terms of Use and the Privacy Policy.
Oasis said ebBP supports robust business process methods as part of collaborative processes among business partners in the e-business environment.
Oasis said transactions supported by ebBP are easily manageable and fully traceable.
Monica Martin of Sun Microsystems, co-chair of the Oasis ebXML Business Process Technical Committee, said, "The ebBP standard defines an open-architecture for a collaborative business process module, that's freely available and compatible with the 2.0 suite of ebXML Oasis standards (ISO 15000) and many rules, notations, web services, EDI, BPMN, and other prevalent specifications and systems."
The standard is royalty-free and infrastructure agnostic, said Martin.
The ebBP is part of the ebXML (Electronic Business using eXtensible Markup Language) suite of specifications.
The original ebXML project was initiated in 1999 by Oasis and the United Nations Centre for Trade Facilitation and Electronic Business (UN/Cefact), in an effort to enable enterprises of any size and in any location to conduct business over the internet.
Related article: Oasis approves first reference model framework for SOA
Comment on this article: computer.weekly@rbi.co.uk

Read more on E-commerce technology