Starbucks faces $114m lawsuit over pulled free-coffee e-mail offer
Starbucks is facing a $114m (£63m) lawsuit after a customer objected to the company withdrawing a free coffee offer sent by e-mail.
Starbucks is facing a $114m (£63m) lawsuit after a customer objected to the company withdrawing a free coffee offer sent by e-mail.
A woman in New York went to law after she was refused a free drink at Starbucks.
The amount claimed in the lawsuit is based on the estimated number of people who could have been turned away by Starbucks after it pulled the offer.

Download this free guide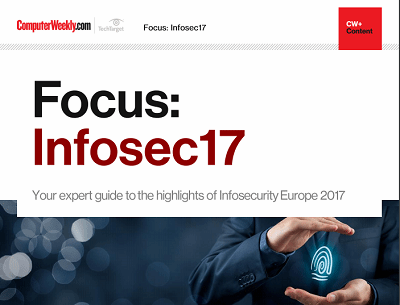 From forensic cyber to encryption: InfoSec17
Security technologist Bruce Schneier's insights and warnings around the regulation of IoT security and forensic cyber psychologist Mary Aiken's comments around the tensions between encryption and state security were the top highlights of the keynote presentations at Infosecurity Europe 2017 in London.
By submitting your personal information, you agree that TechTarget and its partners may contact you regarding relevant content, products and special offers.
You also agree that your personal information may be transferred and processed in the United States, and that you have read and agree to the Terms of Use and the Privacy Policy.
The café chain says it ended the offer after the e-mail had been redistributed beyond its original intent - which could be seen as naïve.
Starbucks originally e-mailed the offer to employees in the south-east of the USA, and included instructions to forward it to family and friends.
However, the offer has been forwarded across the country and has even been posted on websites.
The woman's lawyer is seeking to get class-action status for his client's lawsuit and is inviting thousands of others who were turned away by Starbucks to join the action.
Simon Ratcliffe, who heads up the managed services practice of the Business Systems Group, said of the case, "There are some key lessons to be learnt. E-mail is still largely a black hole when it comes to best practice. Printed documents, marketing literature and reports will go through a series of checks, but e-mail will often leave an organisation after the most cursory scrutiny with a perfunctory disclaimer.
"This is symptomatic of a lack of strategic thinking when it comes to e-mail and messaging – how you terminate an offer is just as important as how you launch it, but of course e-mails and websites rarely die. You need to adapt the offer."

Ratcliffe said firms wanting to use e-mail in marketing should employ tools to limit the forwarding of messages, or digital rights management technology could be used to control their use.

Vote for your IT greats
Who have been the most influential people in IT in the past 40 years? The greatest organisations? The best hardware and software technologies? As part of Computer Weekly's 40th anniversary celebrations, we are asking our readers who and what has really made a difference?
Vote now at: www.computerweekly.com/ITgreats
Read more on IT risk management