AMD sues Intel over 'unfair competition'
AMD has filed an anti-trust lawsuit against arch-rival Intel in the US.
AMD has filed an anti-trust lawsuit against arch-rival Intel in the US.
In a 48-page complaint, AMD alleges that Intel's "illegal acts inflate computer prices and limit choices for businesses and consumers".
The complaint details how Intel has allegedly unlawfully maintained a monopoly in the x86 microprocessor market "by engaging in worldwide coercion of customers from dealing with AMD".

Download this free guide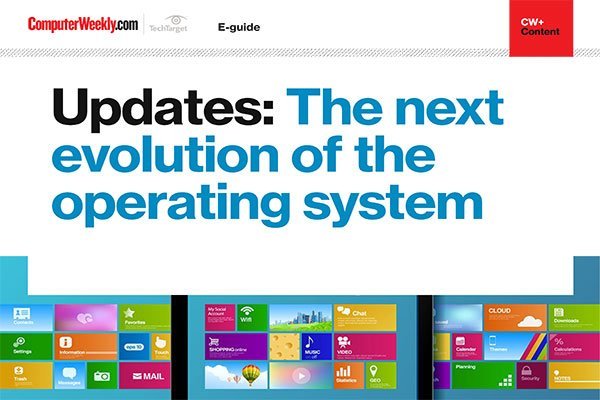 Software Updates: Our latest e-guide is available for your device. Download now?
See how operating systems are evolving with the help of continuous updates and learn about how the Spectre and Meltdown microprocessor flaws have led to improved, more secure processors being released and how Microsoft is evolving its Windows desktop operating system.
By submitting your personal information, you agree that TechTarget and its partners may contact you regarding relevant content, products and special offers.
You also agree that your personal information may be transferred and processed in the United States, and that you have read and agree to the Terms of Use and the Privacy Policy.
AMD identifies 38 companies that it says have been "victims of coercion by Intel, including large-scale computer-makers, small system-builders, wholesale distributors and retailers – through seven types of illegality across three continents".
Hector Ruiz, AMD chief executive officer, claimed, "Everywhere in the world customers deserve freedom of choice and the benefits of innovation – and these are being stolen away in the microprocessor market.
"Whether through higher prices from monopoly profits, fewer choices in the marketplace or barriers to innovation, people from Osaka to Frankfurt to Chicago pay the price in cash every day for Intel's monopoly abuses."
AMD said Intel's share of the x86 market stood at about 80% of worldwide sales by unit volume and 90% by sales. It pointed out that Apple had just announced it would be moving over to Intel x86 microprocessors from IBM ones.
This market position gave Intel "entrenched monopoly ownership and super-dominant market power", said AMD.
AMD's litigation follows a recent ruling from the Japanese Fair Trade Commission that Intel abused its monopoly power to prevent fair and open competition.
The European Commission is considering a similar investigation into Intel's actions.
The full AMD complaint can be read at: