It is easy to change to another MSP
A managed hosting service provider does not have to be a "life partner"

Download this free guide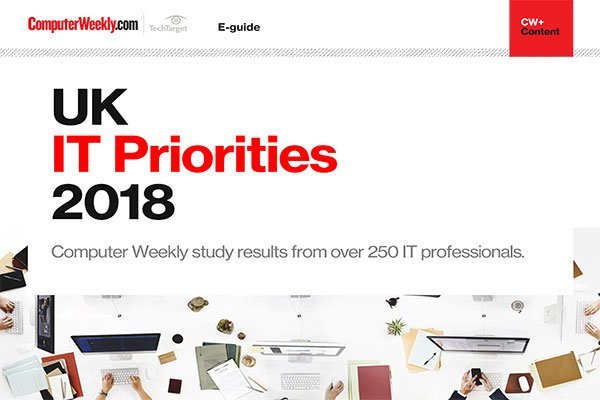 UK IT Priorities 2018 survey results
Download this e-guide to discover the results of our 2018 UK IT Priorities survey, where IT leaders shared with us what they are going to be investing in over the coming 12 months.

By submitting your personal information, you agree that TechTarget and its partners may contact you regarding relevant content, products and special offers.

You also agree that your personal information may be transferred and processed in the United States, and that you have read and agree to the Terms of Use and the Privacy Policy.

A managed hosting service provider does not have to be a "life partner"



Until recently, IT directors have viewed their relationship with their managed hosting service provider (MSP) as "for life", in the same way that homeowners used to view their mortgage lenders.

But over recent months there has been a growing trend towards migration of hosting provision. Migration is traditionally viewed as a major headache, so why then have so many companies been making the move and risking potential upheaval?

As outsourcing of non-critical IT functions has gained favour, and as customers have become more familiar with service level agreements (SLAs), customers are placing greater demands on providers which has resulted in many buckling under the strain.

Faced with this challenge, suppliers have really only had two options: they can either invest heavily in their own datacentre infrastructures to continue to deliver on the SLA, or to move the already outsourced solution to a provider whose strategy and investment plans are in line with the provision of managed hosting solutions.

It is also evident that some larger organisations have found themselves with multiple hosting contracts and a plethora of service providers all working to different SLAs. Wanting to homogenise SLAs across all their solutions has meant that many companies are now opting to consolidate to one MSP, and are therefore looking for MSPs that are able to deliver across European and even global geographies.

Migration to a new MSP often appears highly daunting but a good MSP should be able to detail its migration process thoroughly, illustrating the three key phases needed within their methodology:


Preparation and planning. The MSP should perform a risk assessment to identify key problem areas as part of the transfer process. A production engineer will review areas such as domain name transfers, IP addressing, mail and data transfer and from this develop a detailed migration plan and checklist



Migration. Essentially, this stage of the process is to make sure that each step of the documented migration is completed successfully



Post migration. MSPs should perform post-transfer checks to make sure performance, back-up, monitoring and alerting systems together with any client reporting and statistics analysis are correctly implemented on the newly hosted solution.


The current state of flux in the MSP market is causing anxiety for providers and customers alike, but on the plus side it has demonstrated that migration need not be a tricky or complicated process, as long as a strong process methodology is in place to perform the migration.

The situation is similar to the mortgage market in that previously you would stick with the same mortgage lender for life but now it is easy to change mortgages, and in fact suppliers are offering customers incentives to do so. The MSP market has not gone quite that far yet but the ability to move with ease will keep providers on their toes, and so further empower the customer.

Mark Davies is UK manager at Integra
Read more on IT for small and medium-sized enterprises (SME)