Memorial service for Y2K crusader
A memorial service will be held for Martyn Emery on Friday 30 June at 2pm in St Saviour's Church, Brockenhurst.
A memorial service will be held for Martyn Emery on Friday 30 June at 2pm in St Saviour's Church, Brockenhurst.
Emery was well-known for his work in business continuity, corporate governance and the Y2K bug. His positive attitude, zest and energy were refreshing in such potentially downbeat areas of the IT industry, and his unexpected death last month has been a shock to all those who knew him.

Download this free guide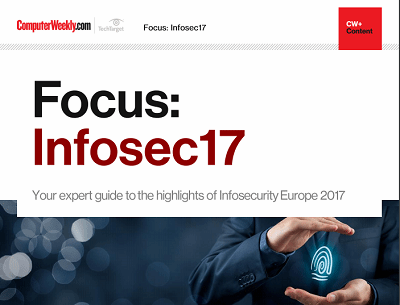 From forensic cyber to encryption: InfoSec17
Security technologist Bruce Schneier's insights and warnings around the regulation of IoT security and forensic cyber psychologist Mary Aiken's comments around the tensions between encryption and state security were the top highlights of the keynote presentations at Infosecurity Europe 2017 in London.
By submitting your personal information, you agree that TechTarget and its partners may contact you regarding relevant content, products and special offers.
You also agree that your personal information may be transferred and processed in the United States, and that you have read and agree to the Terms of Use and the Privacy Policy.
Emery's initial career with IBM ended in one of the periodic restructurings of the 1990s, which gave many of the company's more entrepreneurial employees a redundancy package and the impetus to set up on their own.
Focusing on business continuity and associated aspects of IT, Emery spotted the Y2K issue earlier than most and set out to ensure that everyone was made aware of the problem, particularly corporate users.
Emery attended international meetings of Y2K representatives and worked on assignments in the Middle East and Africa.
Ian Hugo, who worked with him in Mauritius and Oman, said, "What was most impressive about Martyn was his tremendous energy and positive attitude. He seemed able to surmount any local difficulties by sheer force of personality and would work 24 hours a day to ensure the success of a project."
After Y2K Emery turned his attention to the issue of corporate governance and the worldwide implications of the US Sarbanes-Oxley Act and similar legislation. He helped form the company 2020 Governance and worked to set up the Association of Corporate Governance Practitioners.
Emery leaves a wife, a son and a daughter.
Read more on IT risk management