Initiative to help women climb IT research ladder
A third of female IT researchers aspire to top posts but few get them.
A third of female IT researchers aspire to top posts but few get them.
An initiative to get more women into top IT research posts in industry and universities has been launched with backing from the BCS, Microsoft, Intel and the Engineering and Physical Sciences Research Council.

According to the group behind the women@CL initiative, 33% of female IT researchers aspire to research management jobs, compared with only 22% of men, but account for just 5% of computing professors, 12.5% of researchers and 25% of PhD students.

"We aim to shatter the frosted glass ceiling that prevents many women reaching the top of the IT research profession," said campaign director Ursula Martin, computer science professor at London University's Queen Mary College. "We call it frosted glass because it is not unbreakable but we have historically had difficulty seeing through it.

"Computing research is an exciting, important and social activity, and transforms the world we live in. The business case for having diverse teams to tackle these challenges is clear: diverse teams make better progress. But the opportunities for effective, diverse teams decrease when there are too few women in leadership positions."

Much of this was underlined by Chris Bishop, assistant director at sponsor Microsoft Research Cambridge. "Microsoft Research Cambridge recognises the skills that women bring to all aspects of computing research, particularly those where interdisciplinary skills are prevalent," he said. "We are pleased to see this launch and are proud to be sponsors of the women@CL project."

women@CL is running career development activities, including regional and national workshops, mentoring services and networking events, to bring together people in industry and universities.

Practical help includes grants for child care while mothers attend research conferences and meetings.

More information

www.cl.cam.ac.uk/women

Download this free guide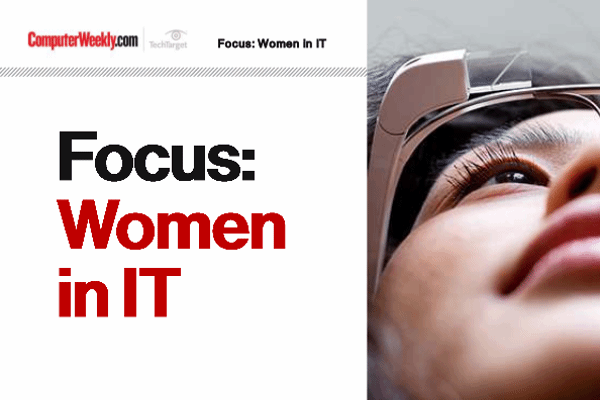 Shifting the landscape of gender and diversity
The number of women in tech in Europe is an average of 16%. This guide offers a collection of articles highlighting some of the prominent issues surrounding increasing the number of women in the IT industry.
By submitting your personal information, you agree that TechTarget and its partners may contact you regarding relevant content, products and special offers.
You also agree that your personal information may be transferred and processed in the United States, and that you have read and agree to the Terms of Use and the Privacy Policy.
Read more on IT jobs and recruitment