AMD ignites licensing touch paper
AMD's much anticipated launch of its first dual-core Opteron server processor on 21 April has fuelled the debate among software...
AMD's much anticipated launch of its first dual-core Opteron server processor on 21 April has fuelled the debate among software suppliers as to how to license their applications.

Download this free guide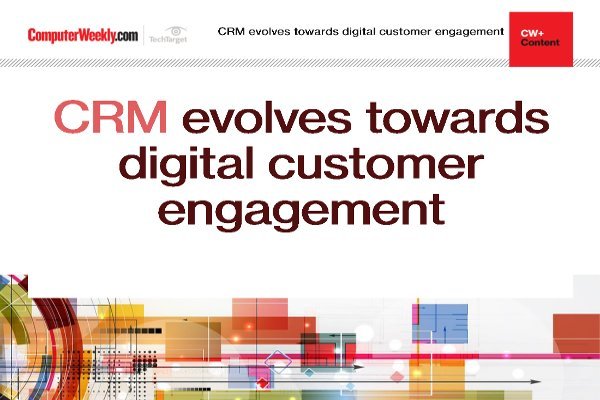 Enhancing digital customer engagement with CRM
Learn about customer relationship management has evolved towards engaging with customers through every channel, with digital at the forefront.
By submitting your personal information, you agree that TechTarget and its partners may contact you regarding relevant content, products and special offers.
You also agree that your personal information may be transferred and processed in the United States, and that you have read and agree to the Terms of Use and the Privacy Policy.
Intel will follow AMD in releasing dual-core business chips in May, based on dual-core Xeon processors. Last week, it released a dual-core version of its consumer desktop Pentium processor aimed at power gamers.
Dual-core processors squeeze two processors onto a single device. This allows a computer equipped with a dual-core chip to run multiple tasks simultaneously and removes the need to buy expensive multi-processor servers.
HP's PA-Risc and IBM's Power and Sparc processors have featured dual-core technology for some years, and analyst firm Gartner has predicted that users will be unable to buy single-core servers beyond 2006.
The main benefits of multi-core chips are that IT departments will be able to run more applications at the same time, run applications more efficiently, and cut IT costs by consolidating server hardware and applications onto fewer machines.
Although the performance boost is a clear benefit, the use of dual-core technology could be held back by software suppliers not agreeing on whether to charge per processor or per core.
Microsoft and Red Hat will charge per system processor, irrespective of the number of cores. BEA intends to charge a 25% additional fee for dual-core, rather than doubling the fee. But Oracle and IBM Informix will charge per processor core.
A Red Hat spokesman said, "A system is defined by the number of physical processors or sockets contained within the machine, not the capabilities of the processors occupying the sockets."
But Jacqueline Woods, vice-president of global pricing and licensing strategy for Oracle, said, "If you go to a restaurant and order two apples, it doesn't matter how the server delivers the apples to you. The apples could come on one plate or two plates. Either way, you will consume two apples.
"Processor licensing works the same way. Customers pay by the number of processors they use, whether they are delivered on one chip or two."
She added that Oracle would continue to offer other licensing options, such as per user and per employee.
Martin Hingley, vice-president of IDC European systems group, said, "The confusion over how different software suppliers are licensing their applications will be an issue for small and medium sized users rather than large companies which have per-user licences."
Read more on Business applications