Google desktop search sparks surge of releases from competitors
Microsoft, Yahoo and Ask Jeeves all have plans to introduce desktop search products, two months after internet search leader...
Microsoft, Yahoo and Ask Jeeves all have plans to introduce desktop search products, two months after internet search leader Google offered a test version of a tool that lets users search for information stored on their desktop computers.

Download this free guide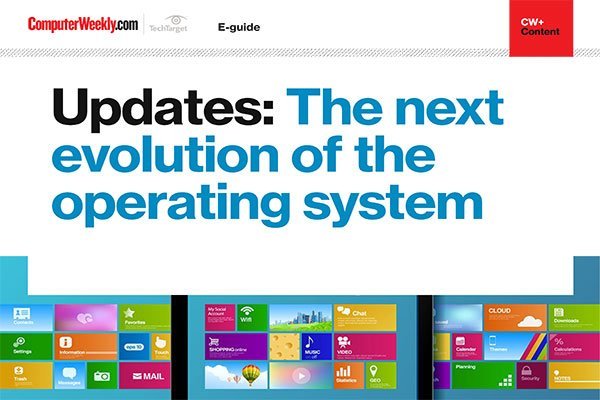 Software Updates: Our latest e-guide is available for your device. Download now?
See how operating systems are evolving with the help of continuous updates and learn about how the Spectre and Meltdown microprocessor flaws have led to improved, more secure processors being released and how Microsoft is evolving its Windows desktop operating system.
By submitting your personal information, you agree that TechTarget and its partners may contact you regarding relevant content, products and special offers.
You also agree that your personal information may be transferred and processed in the United States, and that you have read and agree to the Terms of Use and the Privacy Policy.
Yahoo plans to debut a beta version of a new Yahoo Desktop Search tool in the coming weeks, the company said late Thursday. Meanwhile, Ask Jeeves is set to unveil its test offering this week, and Microsoft is expected to release its desktop search beta next week.
Among the key benefits of desktop search tools is that users should be able to search through files on their desktops much faster and more thoroughly than they can with the current Windows search feature.
Yahoo Desktop Search will initially have a special focus on e-mail and e-mail attachments, as well as specific file types such as photos and music.
Unlike Google, Yahoo has enlisted the services of a third party for its desktop search product. The tool is based on technology from X1 Technologies, which has been selling a tool for business users for several years.
"We evaluated all of our options and believe that X1's application would provide our users with the best desktop search solution," a Yahoo spokeswoman said.
"The tools that are provided in the core operating system are not sufficient to find and to manage all the information on our desktops," said X1 president Josh Jacobs.
Ask Jeeves plans to launch a beta version of its desktop search tool on Wednesday, said Jim Lanzone, the company's senior vice-president of search properties. The tool will be positioned as a key component of the MyJeeves personal search service, he said.
"In the future, we imagine MyJeeves as a place for all your personal files: web pages, photos, music files and so on. That way, MyJeeves becomes a platform for sharing that information with people in your work, family or hobby network," he said.
Microsoft first demonstrated its desktop search tool in July and has said that it plans to release a beta version by the end of the year. The company acquired Lookout Software, which made a desktop search tool, earlier this year.
Ask Jeeves also acquired desktop search technology this year, when it bought Tukaroo in June.
Lycos released its HotBot Desktop tool earlier this year.
Joris Evers and Juan Carlos Perez write for IDG News Service