Philips revisits home PC market
Philips is returning to the consumer computer hardware market by applying its brand to machines manufactured by other suppliers.
Philips is returning to the consumer computer hardware market by applying its brand to machines manufactured by other suppliers.
After nearly a decade of absence Philips has joined forces with electronics retailer Dixons to launch a range of PCs targeting the emerging digital home entertainment market.

Download this free guide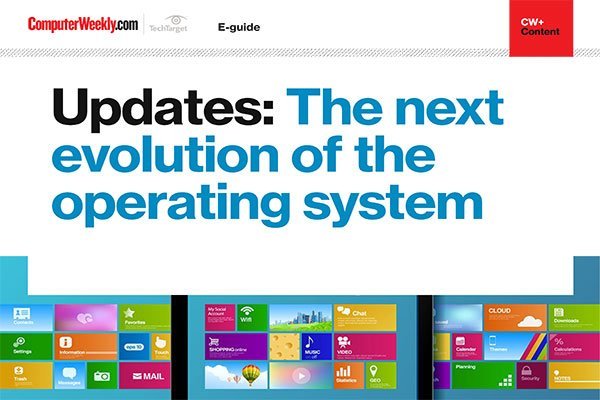 Software Updates: Our latest e-guide is available for your device. Download now?
See how operating systems are evolving with the help of continuous updates and learn about how the Spectre and Meltdown microprocessor flaws have led to improved, more secure processors being released and how Microsoft is evolving its Windows desktop operating system.
By submitting your personal information, you agree that TechTarget and its partners may contact you regarding relevant content, products and special offers.
You also agree that your personal information may be transferred and processed in the United States, and that you have read and agree to the Terms of Use and the Privacy Policy.
The product range, called Philips-Freeline, consists of four desktop computers and two notebooks which are preconfigured to work with Philips' Streamium range of wireless and broadband-enabled home entertainment devices.
Dixons has begun to market Philips-Freeline products at its stores in several European countries, including Ireland, Italy, Spain, the UK, Denmark, Finland, Norway and Sweden.
Philips spokesman Simon Poulter said, "They are not business machines with a full scope of functionalities. Rather, we see opportunities, together with Dixons, to add computers to our growing portfolio of home entertainment devices."
While the desktop computers are supplied by a European manufacturer, the notebooks are coming from an Asian producer, according to Poulter, who would not name the makers.
The desktop PCs will include several Philips components, such as LCD monitors, DVD+RW drives and multimedia speakers.
Both the desktops and notebook computers are preinstalled with Philips Media Manager software to provide interoperability with the company's Streamium products which allow consumers to stream audio-visual digital content from their PCs to stereos or TVs via wireless Lan connections.
Philips has no plans to launch home entertainment computers similar to Freeline in other markets, according to Poulter. "But we do not rule out the possibility of working with other retailers and other hardware manufacturers," he said.
Meanwhile Gartner has projected that three of the world's top 10 computer suppliers will drop out of the market by 2007.
Of the current top 10 only Dell has been consistently profitable for several years, according to Gartner. The PC divisions of HP and IBM could be spun off if their drag on margins and profitability are deemed too great by their parent companies, Gartner said.
John Blau writes for IDG News Service