Hunt for XP SP2 flaws in full swing
While users are testing Service Pack 2 (SP2) for Windows XP to identify compatibility problems, hackers are picking apart the...
While users are testing Service Pack 2 (SP2) for Windows XP to identify compatibility problems, hackers are picking apart the security-focused software update looking for vulnerabilities, security experts said.

Download this free guide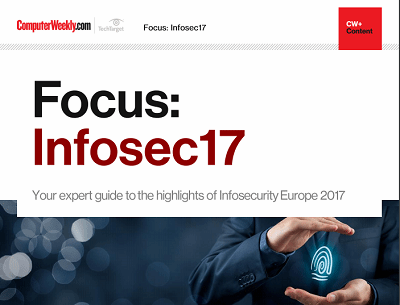 From forensic cyber to encryption: InfoSec17
Security technologist Bruce Schneier's insights and warnings around the regulation of IoT security and forensic cyber psychologist Mary Aiken's comments around the tensions between encryption and state security were the top highlights of the keynote presentations at Infosecurity Europe 2017 in London.
"We will see new vulnerabilities discovered in SP2 over the next few weeks. Give it a month or two and we will also see worms that affect SP2," said Thor Larholm, senior security researcher at security services company PivX Solutions.
SP2 represents real progress for Microsoft and underscores its commitment to security, according to industry observers.
The update provides protection against most security exploits known today. For example, the improved and automatically enabled Windows Firewall would block attacks such as the Blaster worm that crippled the internet a year ago.
"A lot of the current attack vectors are blocked by SP2," Larholm said. "Folks are now trying to find new ways to plant code on a system. A lot of these new ways will use e-mail, instant messaging and Web traffic - any kind of traffic that a PC requests from the outside world - because that will go through the firewall without restrictions."
Also, it appears Microsoft's new software-based memory protection technology is vulnerable, according to Larholm. The data execution prevention is meant to protect users against buffer overruns, but there appears to be an easy way for attackers to circumvent the protection, Larholm said.
Although there undoubtedly will be vulnerabilities found in SP2, the bar for Windows security has been raised and the operating system will be tougher to attack, said Russ Cooper, a senior scientist at TruSecure.
"We will always see new attacks, but at least Microsoft has put a stake in the ground and has said, 'Now this is enough.' The existing attacks have been stopped," he said.
Because of the new Windows Firewall, Cooper predicted that future attacks will target applications that require users to change their firewall configurations, essentially opening a door to their systems.
"If you see anything, you will see attacks that are more targeted at communities of users, such as [users of] Quake, Kazaa, BitTorrent, anything that has a listening service and requires a user to create a rule to bypass the firewall. That is where they are opening themselves up to attack," Cooper said.
Joris Evers writes for IDG News Service
Read more on IT risk management