Regulatory Alliance User group unravels web of rules
There are more than 100 laws and regulations affecting e-business, some of which are ambiguous or contradictory. To help its...
There are more than 100 laws and regulations affecting e-business, some of which are ambiguous or contradictory. To help its members make sense of these, the E-Business Regulatory Alliance, which tracks IT legislation, this month drew up a checklist of the top regulatory issues:

Corporate governance

Much of the legislation puts the onus of compliance on the directors. Protection can be provided by an effective security policy.

Transparency

Have a written security policy regularly updated as part of the contract of employment to provide for e-mail and web monitoring. This will also protect the firm from data privacy litigation.

Discrimination and defamation

As the UK becomes more litigious, cases are coming to court for racial and sexual discrimination and defamation by e-mail. The is also a requirement to ensure websites can be used by people with disabilities.

E-crime and data retention

Establish how and what action should be taken to protect the organisation from illegal activity and how much data is needed as evidence.

Handling employee data

Ensure that the monitoring and retention of personal data does not infringe the rights of the individual and that they have the right to examine data held on themselves.

Trans-border activities

EU directives are implemented differently in each country and to different timescales. This will get worse as result of new members joining the EU on 1 May.

Knowledge of regulations

It is impossible for most firms to keep up with the mountain of regulations from around the world. Most large user organisations are just scratching the surface.

Future legislation

Proposals to provide for telephone cancellation of orders are expected to be a significant overhead on smaller firms. Also under review are the disposal of electronic equipment and facilitating cross-border trading in the EU.

Download this free guide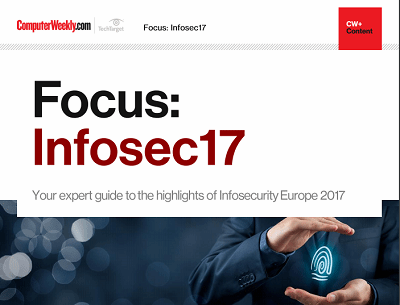 From forensic cyber to encryption: InfoSec17
Security technologist Bruce Schneier's insights and warnings around the regulation of IoT security and forensic cyber psychologist Mary Aiken's comments around the tensions between encryption and state security were the top highlights of the keynote presentations at Infosecurity Europe 2017 in London.
By submitting your personal information, you agree that TechTarget and its partners may contact you regarding relevant content, products and special offers.
You also agree that your personal information may be transferred and processed in the United States, and that you have read and agree to the Terms of Use and the Privacy Policy.
Read more on IT risk management