Ask Jeeves cancels paid inclusion programme
Ask Jeeves has decided to cancel a program that allowed companies to pay to have hard-to-index information on their websites...
Ask Jeeves has decided to cancel a program that allowed companies to pay to have hard-to-index information on their websites updated frequently and included in the Ask Jeeves search engine index.

Download this free guide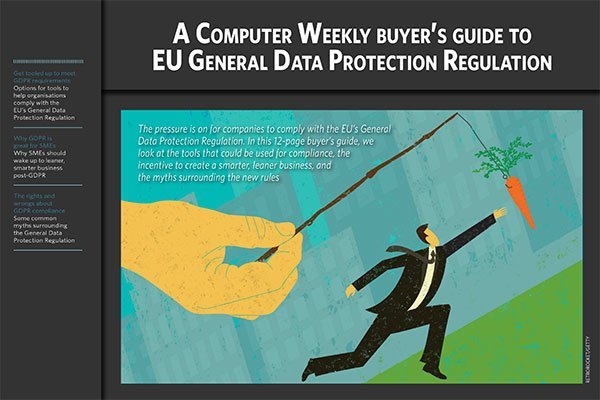 Computer Weekly's Buyer's Guide to GDPR Part 2
In this 12-page buyer's guide, we look at the tools that could be used for compliance, the incentive to create a smarter, leaner business, and the myths surrounding the new rules.
By submitting your personal information, you agree that TechTarget and its partners may contact you regarding relevant content, products and special offers.
You also agree that your personal information may be transferred and processed in the United States, and that you have read and agree to the Terms of Use and the Privacy Policy.
The program, Index Express, is designed for companies whose sites have a lot of so-called dynamic content that is hard for web crawlers to index.
For example, online stores, such as travel sites and bookstores, have a lot of dynamic content that is formatted in their web pages depending on choices their visitors make. The Ask Jeeves web crawler is unable to find and categorise this type of information, so Ask Jeeves created Index Express to gain access to this information.
Index Express allows these companies to place a static template of their ebsites in the Ask Jeeves index and to send information via XML feeds, which made it possible for Ask Jeeves to capture and index this content properly. However, the technology behind Index Express never lived up to Ask Jeeves' expectations, because it interfered with the relevance ranking of these websites as calculated by Ask Jeeves' search algorithms.
"The relevance coming out of Index Express wasn't as good as we would have liked," said Paul Gardi, Ask Jeeves' senior vice president of operations and strategic planning. "Our number-one priority is the relevance of our results."
Index Express distorted relevance by improving the rankings of some websites and degrading those of others, he said.
Ask Jeeves has been looking for a third-party technology to perform this type of "deep content" search, but so far has not found anything it considers acceptable, he said. Ask Jeeves is dismantling the program gradually by not renewing clients' contracts when they expire.
Ask Jeeves is continuing with its other paid-inclusion program called Site Submit, which allows companies to pay a fee to make sure their websites are included in the Ask Jeeves index and that the information is refreshed regularly. It does not concern itself with the problematic issue of dynamic content.
Juan Carlos Perez writes for IDG News Service
Read more on E-commerce technology