SCO set to launch first end-user lawsuit
The SCO Group is set to launch its first lawsuit against a Linux user for alleged violations of SCO's intellectual property later...
The SCO Group has launched its first lawsuit against a Linux user for alleged violations of SCO's intellectual property today, said SCO chief executive officer Darl McBride.

Download this free guide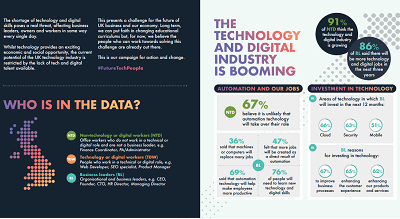 Infographic: How to future-proof UK technology
There is no doubt that the technology industry is booming right now, bringing with it exciting social and economic opportunities. However, there is a real fear that the UK industry may be stunted due to the lack of talent available. This e-guide helps to break down the future fears and expectations of dozens of business leaders and tech workers.
SCO has embroiled itself in legal disputes in the past year with IBM, Red Hat and Novell over whether or not Linux illegally contains Unix source code which is owned by SCO.
SCO has threatened to sue Linux users in the past, and in May it sent letters to 1,500 large companies warning them that, unless they purchased software licences from SCO, they could be liable for legal action.
SCO claimed in November to be 90 days away from launching a lawsuit against an end user, but the deadline passed recently without a suit having been filed. However, SCO is now ready to proceed with litigation against a single Linux customer, said McBride.
Launching lawsuits against large corporations will do little more than speed up SCO's demise, said Bruce Perens, a founder of the Open Source Initiative.
"If you shake down a company that way, especially a Fortune 1000 company - a company that has a good many more lawyers than SCO - which tends to blow up in your face," he said. "SCO can confuse as many people as they want. They're still going to eventually go out of business. They can't win these suits."
SCO also this week revealed the name of one of its SCO Intellectual Property Licence for Linux licensees. The company, EV1Servers.net has purchased site licences from SCO for its two datacentres for an undisclosed sum.
Robert McMillan writes for IDG News Service
Read more on IT legislation and regulation