HP promises slow transition to Itanium
Hewlett-Packard has promised users that it would not move them abruptly to Itanium and has released a PA-Risc chip claimed to...
Hewlett-Packard has promised users that it would not move them abruptly to Itanium and has released a PA-Risc chip claimed to boost performance significantly.

Download this free guide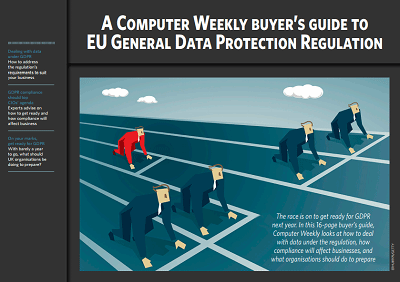 Computer Weekly's Buyer's Guide to GDPR
The race is on to get ready for GDPR next year. Computer Weekly looks at how to deal with data under the regulation, how compliance will affect businesses, and what organisations should do to prepare.
That chip, the PA 8800, will deliver a 50% performance increase over the PA 8700 if the servers are running the same number of processors. But that performance boost could be as much as 250% when upgrading an existing server to double capacity.
The new chip is a dual-core version, although its size is no larger than an older single core processor. That means that what is now a four-way processor could become an eight-way chip if the PA 8800 processors are used.
HP will, ultimately, phase out its Risc chips and migrate users to Itanium, although it still plans at least one more upgrade for this chip next year. The company also has a version of its Unix operating system, HP-UX, configured for Itanium.
HP will continue to introduce PA-RISC products through 2006-07 and support those products at least five years from that point - and possibly longer, depending on customer needs, said Don Jenkins, vice president of server marketing for business critical systems at HP.
Another looming Itanium swap is the move of HP's NonStop server line from its MIPS processor. HP said it is making the new architecture available for customer review and intended to release its first Itanium-based NonStop server later this year.
HP also detailed new Itanium server configurations, including two low-end products: the HP Integrity rx 1600, priced at $2,800, and a dual-processor box, priced at $5,600.
The push toward Itanium is part of HP's focus on industry standards, the development of reusable components and consistent implementations. It includes support for standard interconnect technologies such as InfiniBand, or San-based storage, as well as standard application programming interfaces.
HP's announcement does not include any plans for the Opteron processor, and the company has not addressed speculation that it is considering offering the chip. HP's two largest competitors already offer the chip, which is made by Advanced Micro Devices.
Patrick Thibodeau writes for Computerworld
Read more on Server hardware