Double-digit PC growth continues
PC shipments are back on track, posting double-digit gains in this year's third quarter on the strength of a marked increase in...
PC shipments are back on track, posting double-digit gains in this year's third quarter on the strength of a marked increase in worldwide notebook shipments, according to research released by IDC and Gartner.

Download this free guide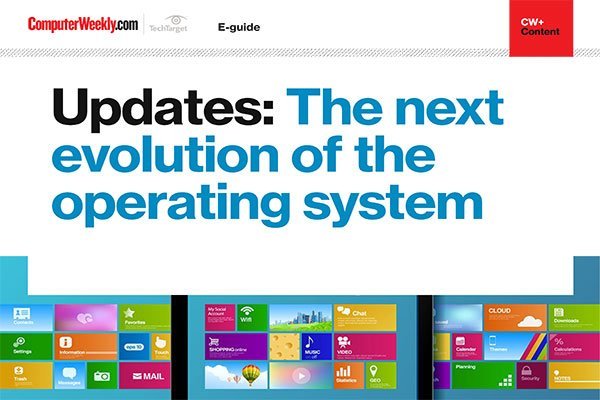 Software Updates: Our latest e-guide is available for your device. Download now?
See how operating systems are evolving with the help of continuous updates and learn about how the Spectre and Meltdown microprocessor flaws have led to improved, more secure processors being released and how Microsoft is evolving its Windows desktop operating system.
By submitting your personal information, you agree that TechTarget and its partners may contact you regarding relevant content, products and special offers.
You also agree that your personal information may be transferred and processed in the United States, and that you have read and agree to the Terms of Use and the Privacy Policy.
Overall, 38.4 million PCs were shipped in the third quarter, up 15.7% from the same period last year, IDC said. Gartner put the worldwide third-quarter market at 42.5 million units, an increase of 14.1% year on year.
"This is the second quarter in a row with double-digit year-on-year growth. The upturn which began last quarter has maintained momentum," said Charles Smulders, vice president of Gartner's worldwide computing platforms group.
IDC had forecast shipments to increase about 10% in the quarter, but the US and Europe jumped over that mark, posting growth of 16.1% and 17.5% respectively, said Roger Kay, vice president of client computing for IDC.
Hewlett-Packard still trails Dell worldwide, but the gap is extremely narrow. IDC puts Dell's third-quarter market share at 17.4% and HP at 17.1%. Gartner has the two companies in a virtual tie, with HP trailing Dell by only about 60,000 shipments.
IDC and Gartner use different methods to count shipments of workstations, accounting for the discrepancy, according to Kay. Gartner counts a larger percentage of self-assembled and ubranded, or "white box" PCs in its totals, Smulders said.
Both companies ranked IBM third, Fujitsu Siemens Computers fourth, and Toshiba fifth in terms of worldwide shipments. Combined, the three companies shipped about as many PCs as market leaders Dell and HP.
Notebooks were the primary driver behind the return to double-digit PC growth, according to both Gartner and IDC. Desktop shipments also increased but were overshadowed by the strong growth of notebooks in all regions.
Consumers are flocking to notebooks because of lower prices, better performance and an increased appreciation for wireless technologies.
Growth in corporate PC shipments continues to lag behind the strong consumer growth, although the corporate market is far larger. The sluggish growth was particularly evident in the US, but corporations in Europe showed signs of life, Smulders said. The recent depreciation of the dollar helped European buyers get more units for the same investment, which helped to spur growth in that region.
Tom Krazit writes for IDG News Service