ClearSpeed unveils chip for scientific clusters
ClearSpeed Technology has introduced a co-processor designed to the improve the performance of floating-point instructions run on...
ClearSpeed Technology has introduced a co-processor designed to the improve the performance of floating-point instructions run on clusters of servers built for scientific applications.

The CS301 can be used alongside Intel's Itanium 2 processor or AMD's Opteron processor to absorb intensive floating-point instructions found in scientific applications such as drug discovery or bioinformatics applications, said Mike Calise, president of ClearSpeed Technology.

Download this free guide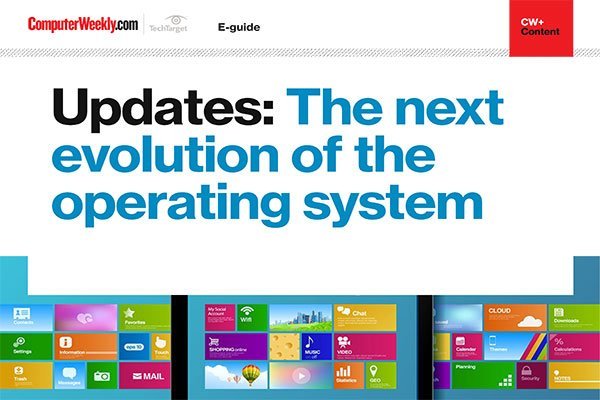 Software Updates: Our latest e-guide is available for your device. Download now?
See how operating systems are evolving with the help of continuous updates and learn about how the Spectre and Meltdown microprocessor flaws have led to improved, more secure processors being released and how Microsoft is evolving its Windows desktop operating system.
By submitting your personal information, you agree that TechTarget and its partners may contact you regarding relevant content, products and special offers.
You also agree that your personal information may be transferred and processed in the United States, and that you have read and agree to the Terms of Use and the Privacy Policy.
Floating-point instructions are used to execute mathematically complex tasks such as modeling the human genome, or ascertaining the size of a potential underwater oil field. Some of these applications can take days to run on conventional clusters, which require a great deal of power to run at full speed for a lengthy period of time, Calise said.
With the CS301, scientific clusters can offload most of the floating-point instructions from the main processor to ClearSpeed's chip. Those instructions make up very little of the overall code within an application, but take up a majority of the processing time.
The chip is designed to sit alongside another chip when used in a cluster of blade or rack servers, but can work by itself in embedded designs. It can execute 25G Flops (floating point operations per second) while only consuming two to three watts of power, Calise said.
ClearSpeed designed the CS301 with what it calls a multithreaded array processing architecture. The chip is actually made up of 64 separate processing units, which act in parallel to execute floating-point instructions.
In order to run applications on the CS301, software developers need to port their code to the chip's proprietary instruction set.
ClearSpeed released a software development kit with tools to help developers start that process and will soon release a PCI (peripheral component interconnect) card to let developers test their applications on PCs or blade servers, Calise said.
ClearSpeed will release a version of the CS301 for Sun and IBM processors if the market can support it, Calise added.
Tom Krazit writes for IDG News Service