Linux advocate claims SCO's proof is bogus
The first publicly released sample that The SCO Group Inc. claims was improperly added to the Linux source code has every right...
The first publicly released sample that The SCO Group Inc. claims was improperly added to the Linux source code has every right to be in Linux, insisted open-source advocate Bruce Perens.

Download this free guide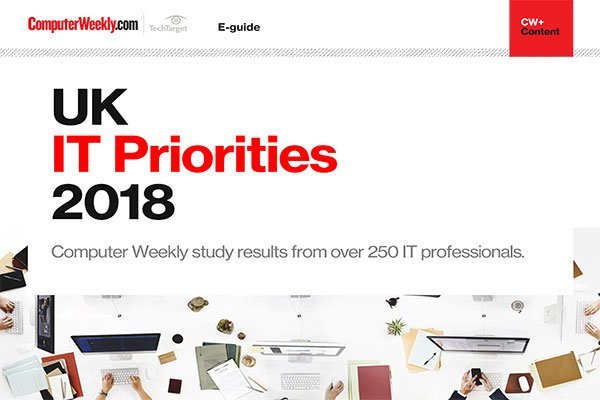 UK IT Priorities 2018 survey results
Download this e-guide to discover the results of our 2018 UK IT Priorities survey, where IT leaders shared with us what they are going to be investing in over the coming 12 months.
By submitting your personal information, you agree that TechTarget and its partners may contact you regarding relevant content, products and special offers.
You also agree that your personal information may be transferred and processed in the United States, and that you have read and agree to the Terms of Use and the Privacy Policy.
SCO executives released the 15-line code snippet during a keynote at the company's annual user conference in Las Vegas on Monday, claiming that the code had been inappropriately copied, line by line, into Linux. The slide showing the code was photographed and published by a reporter for the German publisher, Heise, and then analysed by Perens.
The code in question was copyrighted by AT&T whose Unix rights were later transferred to SCO, but also released under the BSD (Berkeley Software Distribution) licence, which would allow it to be included in Linux, Perens said, adding that it represents an algorithm that can be used to manage a computer's memory.
The Linux source code has been at the centre of a $3bn legal dispute between SCO and IBM, which SCO accuses of inappropriately contributing code to the open-source operating system. SCO launched a lawsuit against IBM in March, and IBM countersued earlier this month, charging SCO with patent violations, breach of contract and breach of the GNU General Public Licence.
SCO itself released the code to the open-source community in 2002, when it distributed its 16-bit "Ancient Unix" code under an open-source licence, he claimed.
"First of all, it's not a trade secret. Second, it's copyrighted, but used under licence in Linux," he said.
SCO spokesman Blake Stowell had not viewed Perens' analysis, but he reasserted his company's belief that the code was inappropriately contributed. "At this point it's going to be his word against ours," he said of Perens.
Linux creator Linus Torvalds said he is not surprised by Perens' analysis. "It sure as hell looks like it's BSD-licensed and has been around forever.
"This was what we claimed was the likely source of any common code in the first place: BSD code and various vendor stuff."
Perens' code analysis illustrates how important it is for SCO to make its claims public, Torvalds said. "If there is anything really suspicious, I want to remove it ASAP. But I'm absolutely not surprised at all when it turns out that it isn't suspicious."
Perens' analysis can be found at: http://perens.com/Articles/SCOCopiedCode.html

Robert McMillan writes for IDG News Service
Read more on Operating systems software