Unions step up anti-outsourcing efforts
IT unions in the US are stepping up efforts to combat the displacement of jobs from offshore outsourcing.
IT unions in the US are stepping up efforts to combat the displacement of jobs from offshore outsourcing.
The International Federation of Technical and Professional Engineers (IFPTE) got approval from its delegates last week to lobby the US Congress harder for laws and measures that will protect technical jobs from being outsourced.

Download this free guide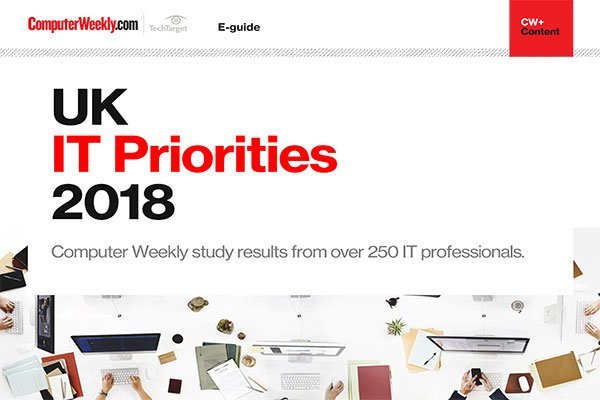 UK IT Priorities 2018 survey results
Download this e-guide to discover the results of our 2018 UK IT Priorities survey, where IT leaders shared with us what they are going to be investing in over the coming 12 months.
By submitting your personal information, you agree that TechTarget and its partners may contact you regarding relevant content, products and special offers.
You also agree that your personal information may be transferred and processed in the United States, and that you have read and agree to the Terms of Use and the Privacy Policy.
"The outsourcing issue is alarming for us. A lot of people are getting laid off because of outsourcing," said Matthew Biggs, the union's legislative and political director.
The IFPTE has a total membership of about 80,000 workers, of which about 50,000 are IT professionals. It is the largest union in the US for technical workers, such as scientists and engineers.
The IFPTE would like the US government to tighten the requirements for granting work visas to foreign technical workers and to provide incentives for US companies not to outsource technical work overseas, he said.
Over the past three years, US companies have laid off "tens of thousands" of professional white-collar professionals and sent the work abroad, the union said.
The IFPTE delegates approved a resolution regarding this issue and said, "The IFPTE opposes outsourcing, privatisation and deregulation that costs North American workers their jobs and their communities."
The resolution pledges that the union will lobby against promoters of privatisation, outsourcing and deregulation of industries.
The US started 2003 with about 10.3 million IT workers, according to estimates from the Information Technology Association of America (ITAA).
The ITAA, a trade group representing US IT suppliers, in May mentioned offshore outsourcing as a factor in what it forecast would a "soft" IT job market in the US this year.
Gartner predicted one out of every 10 jobs within US-based IT suppliers and IT service providers will move abroad by the end of 2004.
The rate will be one in 20 within user companies, Gartner said.
Juan Carlos Perez writes for IDG News Service
Read more on IT outsourcing