Via discontinues P4 motherboards
Via Technologies has stopped selling Pentium 4 motherboards.
Via Technologies has stopped selling Pentium 4 motherboards.
"This is because all our customers are now using our P4 chipsets, so we don't feel that we can add any particular additional value by continuing to make them ourselves," said Richard Brown, Via's associate vice president of marketing.

Download this free guide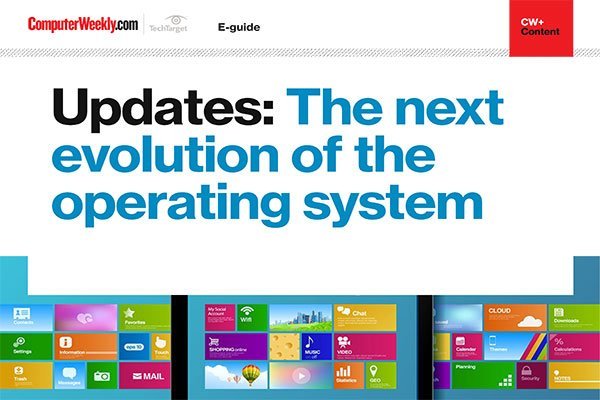 Software Updates: Our latest e-guide is available for your device. Download now?
See how operating systems are evolving with the help of continuous updates and learn about how the Spectre and Meltdown microprocessor flaws have led to improved, more secure processors being released and how Microsoft is evolving its Windows desktop operating system.
By submitting your personal information, you agree that TechTarget and its partners may contact you regarding relevant content, products and special offers.
You also agree that your personal information may be transferred and processed in the United States, and that you have read and agree to the Terms of Use and the Privacy Policy.
Motherboards are a principal PC component and carry many of the chips vital to a computer's operation, including the processor, chipset and slots for add-in cards, such as graphics cards. Via began selling motherboards under its own brand name in October 2001 to promote sales of its original Pentium 4 chipset, the P4X266.
The company decided to sell its own Pentium 4 motherboards through its Via Platforms Systems Division (VPSD) as a result of a patent dispute with Intel that was primarily related to the front-side bus used with Intel's flagship desktop PC processor. That legal battle, which involved 11 lawsuits in five countries, caused major motherboard makers to avoid using Via's chipsets for fear they would get entangled in litigation with Intel.
Those lawsuits were resolved in April, with Intel and Via signing a 10-year cross-licensing agreement as part of a settlement that will see Via pay royalties to Intel for certain products.
With the Intel lawsuit behind it, Via is now refocusing the VPSD group to focus on a smaller motherboard form factor, the EPIA Mini-ITX, first introduced by the company in April 2002.
Designed to be used with Via's C3 and Eden microprocessors, the EPIA Mini-ITX measures 170mm by 170mm and is intended for use in smaller computing devices, such as set-top boxes and PCs for home entertainment applications.
Via also sells motherboards in other form factors, including ATX (305mm by 244mm) and MicroATX (244mm by 244mm). Most of these boards are designed to be used with the Pentium 4 and have been discontinued.
"From now on the focus of VPSD will be on further building up the EPIA Mini-ITX business," Brown said. "This platform is continuing to gain very strong traction in the market, and we see excellent potential for further building up this emerging segment."
Sumner Lemon writes for IDG News Service