Dell offers GSM/GPRS card for notebooks
Dell will offer its notebook customers the choice of wireless Lan or wireless wide area network (WWAN) technology after signing a...
Dell will offer its notebook customers the choice of wireless Lan or wireless wide area network (Wwan) technology after signing a deal with AT&T Wireless Services to let Dell customers connect to cellular data networks through an expansion card.

Download this free guide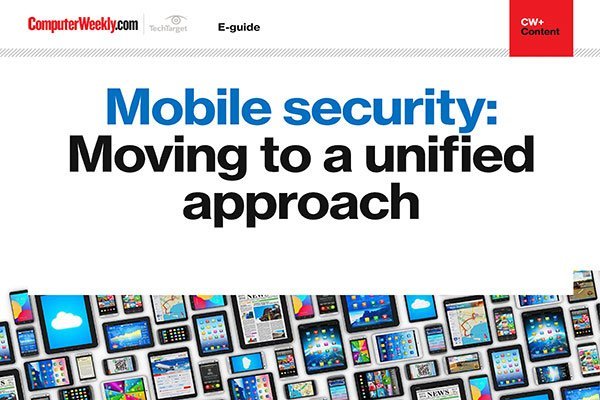 3 expert insights into how mobile security is evolving for business
Download this e-guide to read expert insights into how the current trends in mobile security strategy are showing a move from mobile device management, to enterprise mobile management and unified endpoint management - indicating an evolution towards a unified approach to mobile security.
By submitting your personal information, you agree that TechTarget and its partners may contact you regarding relevant content, products and special offers.
You also agree that your personal information may be transferred and processed in the United States, and that you have read and agree to the Terms of Use and the Privacy Policy.
Customers will be able to purchase a tri-band Sierra AirCard 750 Wireless cellular modem from Sierra Wireless alongside a Dell notebook for $299.99, and participate in several different AT&T Wireless plans. Those signing up for higher-cost rate plans before 30 September will receive rebates on the Sierra AirCard, reducing its price to $224.99 if a customer chooses AT&T's unlimited access plan for $99.99 a month, said Steven Macon, Dell wireless product marketing manager.
Dell provides a number of notebooks that can connect to Wlans on various 802.11 standards. But the deal with AT&T Wireless is the company's first with a Wwanprovider in the US, Macon said.
AT&T Wireless has a GSM/GPRS (Global System for Mobile Communications/General Packet Radio Services) network.
European notebook users have been able to purchase a Dell TrueMobile 5000 GSM/GPRS card for the past 10 months, in agreements with Vodafone Group and mm02, Macon said.
The two wireless technologies are seen as complementary, rather than competitive technologies by the cellular carriers and the Wi-Fi Alliance. Wlan connections are faster and more stable when inside a room or building, but have a limited range, whereas a data connection on a cellular network can be maintained while driving down the road or while sitting outdoors.
For its Axim handhelds, Dell will offer a Compact Flash card based on another major cellular standard, CDMA (Code Division Multiple Access), Macon said. The company is also investigating the prospect of offering a CDMA card for its notebooks.
Hewlett-Packard already sells the Sierra AirCard 750 for notebooks through its website in partnership with T-Mobile USA. HP offers the card for $359, with up to $60 in rebates depending on the customer's eligibility.
Tom Krazit writes for IDG News Service
Read more on Mobile hardware