EasyJet software case 'a complete nonsense'
Low-cost airline EasyJet has described the legal action taken by the supplier of one of its first booking systems against a rival...

Download this free guide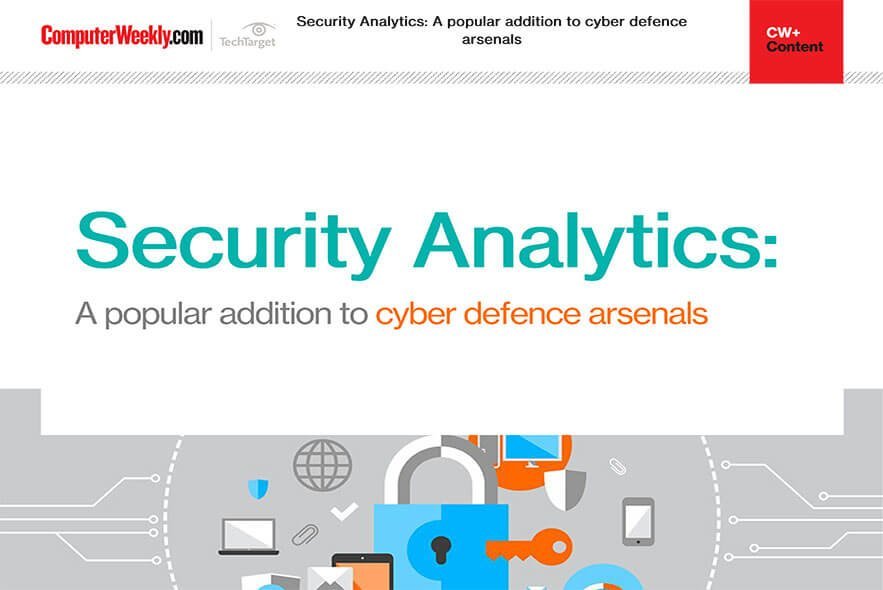 How to improve your cyber security with security analytics
Download this e-guide to read how many firms are looking to security analytics to keep abreast of the ever-evolving world of cyber threats. With traditional approaches to cyber security proving less effective against increasingly sophisticated and automated cyber-attacks, security analytics may well be your knight in shining armour.

Low-cost airline EasyJet has described the legal action taken by the supplier of one of its first booking systems against a rival software house as "a complete nonsense motivated purely by commercial jealousy".

Mike Cooper, commercial director at EasyJet, made the comment about Navitaire, a wholly owned subsidiary of Accenture.

EasyJet's current online booking system provider, BulletProof Technologies, is being sued in the UK by Navitaire for alleged breach of copyright. Cooper's remarks followed BulletProof's decision to counter-sue Navitaire in the US courts.

An Accenture representative said the US lawsuit was an effort to distract attention from the issue of intellectual property rights. "We filed in May 2002," she said. "We are just about to complete the discovery stage of the proceedings. A court date is set for November. This is an issue of copyright infringement, which we will pursue vigorously in the UK courts."

The issue dates back to 1996, when Navitaire sold its Openres travel reservation system to EasyJet. According to US court documents, from 1999 onwards, EasyJet became unhappy with Openres, claiming it to be slow, inaccurate, and unstable.

It was claimed that Openres corrupted data, suffered system breakdowns and could not retain all the data the airline wanted to archive. EasyJet was also unhappy with an increase in licensing fees for Openres.

In December 2001, EasyJet replaced Openres with BulletProof's eRes system. As part of the deal, the airline agreed that BulletProof would be able to sell eRes to other companies.

In May 2002, Navitaire sued EasyJet in the UK, alleging that eRes violated Navitaire software copyrights. Navitaire later added BulletProof to the lawsuit, according to US court documents.

In its US court filing, BulletProof said eRes is significantly different from Navitaire's Openres system. Openres was written in Cobol, while eRes was written in Visual Basic, and the programs are also different in structure.

"At no time did BulletProof have access to either the source code or object code of the Openres program, and, hence, Navitaire's code was not copied," BulletProof said.

"While the new BulletProof product and the obsolete Navitaire product performed many of the same functions (albeit in a different way) when invoked by similar commands, those functions were executed by wholly different code."
Read more on IT risk management