New network technology could deliver 66% savings
A new optical networking technology which can cut costs by up to two thirds is being trialled by a UK service provider in one the...

Download this free guide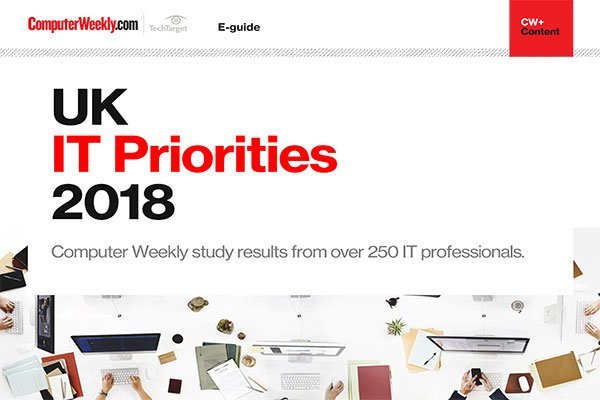 UK IT Priorities 2018 survey results
Download this e-guide to discover the results of our 2018 UK IT Priorities survey, where IT leaders shared with us what they are going to be investing in over the coming 12 months.

A new optical networking technology which can cut costs by up to two thirds is being trialled by a UK service provider in one the first deployments of its type.



Coarse Wavelength Division Multiplexing (CWDM) technology has come about because of advances which have brought down the size and cost of the equipment needed to transmit light signals along optical fibre.

Industry analysts believe CWDM will offer businesses the opportunity to implement their own high-speed optical links or specify the cost-saving technology from their network providers.

CWDM can provide gigabit-class data links which enterprises can use to connect storage systems or local area networks (Lans) at different sites.

The technical predecessor to CWDM, Dense Wave-length Division Multiplexing (DWDM), allows greater bandwidth but is much more costly and difficult to implement.

Alejandra van de Roer, an analyst at IDC, said, "CWDM could make a big difference because the other options are expensive. It can be used in the access portions of the network - connecting to the service provider - for storage access and Lan-to-Lan connections."

UK network service provider Vtesse has trialled CWDM over a distance of 125km using signal boosters. It aims to market the provision of Lan interconnects using CWDM.

Alan Mitchell, Vtesse's chief technical officer, said, "Over a 150km route the cost for CWDM works out at less than half price when compared to DWDM. In some cases it can bring the cost down to 30%."

Peter Kjeltsen, an analyst with Gartner, said implementing CWDM is easier than DWDM for enterprises because it is technically less demanding.

"CWDM is an option for the enterprise if it has the technical expertise," he explained. "If fibre has been bought, CWDM could be used before moving on to DWDM when bandwidth requirements increase. In certain cases enterprises should be asking service providers whether they can offer them a solution based on CWDM."

CWDM and DWDM

Coarse Wavelength Division Multiplexing (CWDM) and Dense Wavelength Division Multiplexing (DWDM) are technologies which "shine a light" down optical fibre, giving bandwidth of tens of gigabits per second
DWDM is a carrier-class technology. It uses separate lasers, receivers and cooling mechanisms to transport large volumes of data over fibre by using different frequencies for up to 40 different channels of up to 40gbps each


CWDM, by not trying to squeeze as many frequencies into the fibre as DWDM, has smaller self-contained laser components and puts them all into rack-mounted boxes, giving up to 16 channels of 2.5gbps.
Read more on Networking hardware