Lib Dems: Nirs2 deal too inflexible
The Liberal Democrats have added their voice to criticisms of the Government's relationship with key IT suppliers.

Download this free guide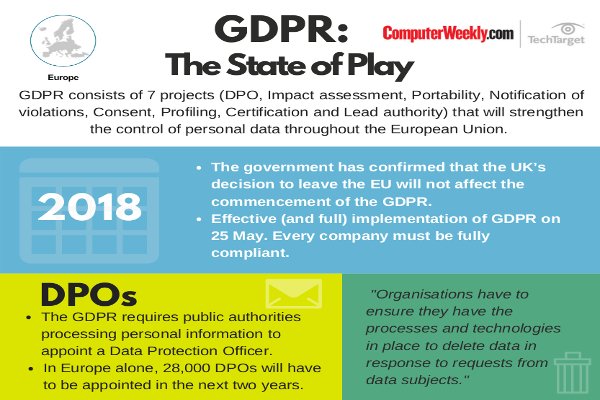 Infographic: GDPR - The State of Play
Get the latest information on how GDPR is going to affect your business and how to avoid any unwanted fines with this simple infographic.

The Liberal Democrats have added their voice to criticisms of the Government's relationship with key IT suppliers.



The Commons Public Accounts Committee (PAC) recently expressed concern over the Inland Revenue's decision to extend the Nirs2 contract with Accenture.

Liberal Democrat MP and PAC member David Rendel said, "There was not enough flexibility in the original contract, which tied the Government's hands when it came to the question of extension."

Rendel also urged the Government to ensure that future projects deliver value for money.

He said, "The Government must overhaul procedures to ensure much tougher value-for-money safeguards when private companies are involved in public projects."

The National Insurance Recording System, Nirs2, was developed by Accenture (then Andersen Consulting) in 1995 to support the administration of the national insurance scheme.

The original contract was valued at £45m for operational services, with provision for software enhancements increasing that figure to £76m.

However, the estimated value of the contract extension, which was agreed following proposed changes in pensions and national insurance legislation, is between £70m and £144m, depending on the amount of work ordered over the remaining life of the contract.

Last week Public Accounts Committee chairman Edward Leigh warned that there is a real danger that no supplier will feel in a position to bid against Accenture when the contract comes up for renewal in 2004.

He said, "In agreeing the contract extension the Inland Revenue accepted high prices and target productivity rates that were, to say the least, unchallenging.

"The real concern for the future is whether any firm will feel in a position to bid against [Accenture] when the contract is renewed in two years."

A spokesman for Accenture said the Nirs2 contract extension was due to "the unprecedented level of legislative change proposed for pension and welfare reform".

He added, "The Inland Revenue's decision to negotiate an extension rather than take another option was based on a full value-for-money study."

An Inland Revenue official confirmed that the department is currently studying the PAC report and "will be responding to it in due course".
Read more on IT legislation and regulation