3Ware to ship first serial ATA RAID controller
3Ware's serial ATA RAID controller, to be announced today, uses a combination of cheap disk technology and high-performance...

Download this free guide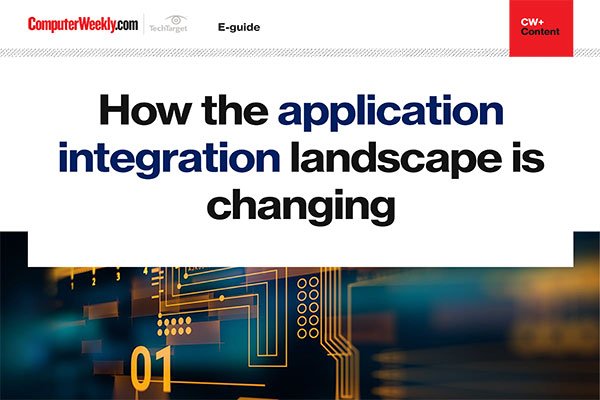 8 ways in which the application integration lanscape is evolving
We take a look at how technologies like Distributed Computing and the Common Object Model have been refined into web services, service-oriented architecture and composable applications and microservices.

3Ware's serial ATA RAID controller, to be announced today, uses a combination of cheap disk technology and high-performance redundancy to give it many of the attributes of more expensive SCSI-attached drives.



The vendor is unveiling its Escalade 8500-4, 8500-8 and 8500-12 series RAID controllers, RAID management software and embedded RAID operating system, along with the fourth generation of its StorSwitch switched RAID architecture.

The Escalade 8500 series supports between four and 12 Ultra ATA/133 drives with a single PCI card, for up to 2TB of disk storage at about half the cost of SCSI-attached disk. The controller supports RAID levels 0, 1, 10 and 5 and unconfigured hard disks. The controller allows for hot-swappable and spare drives and runs on Microsoft Windows 98, NT, 2000 and XP and Linux.

Bob Zimmerman, an analyst at Giga Information Group, said ATA serial drive technology for the enterprise data centre appears to be most promising for near-line storage.

Serial ATA's road map began last August with its introduction as a finalised specification with initial data transfer speeds of 1.5Gbit/sec. The technology's road map has that speed increasing to 3Gbit/sec. and eventually 6Gbit/sec. during the next 10 years.

"We're very much of the philosophy that ATA drives today are far more reliable than SCSI drives were 10 years ago. It's just a case of perception rather than reality that they're not reliable," said Barbara Murphy, product marketing manager at 3Ware.

Under direct-attached storage conditions, an ATA drive cannot put out the same performance as SCSI or Fibre Channel-attached drives. The spindle head of the drives runs at about 15,000 rpm in the latter, vs. 7,000 rpm in an ATA drive.

By using a switched, serial architecture, 3Ware allows more than one drive at a time to send data across the internal bus, which greatly enhances the throughput and ability to configure the disk.

3Ware will also announce the latest incarnation of its RAID management software, Version 7.5, which offers a browser-based array management utility for local and remote management and monitoring of arrays and their disks.
Read more on Integration software and middleware