DNA compression method increases network efficiency by up to 10 times
A network compression technology based on genetic DNA sequencing methods which boosts bandwidth by up to 10 times has been...

Download this free guide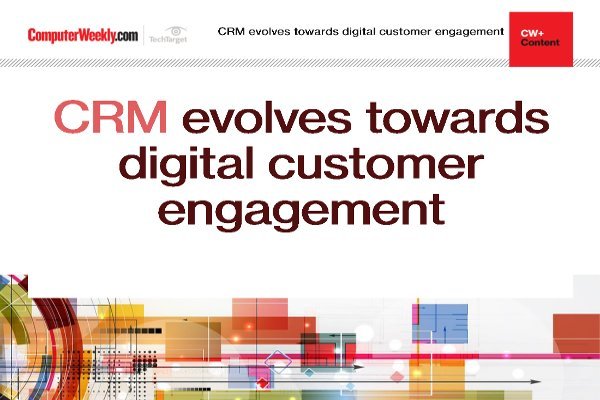 Enhancing digital customer engagement with CRM
Learn about customer relationship management has evolved towards engaging with customers through every channel, with digital at the forefront.

A network compression technology based on genetic DNA sequencing methods which boosts bandwidth by up to 10 times has been introduced by US-based company Peribit, writes Antony Adshead.



Peribit's SR-50 compression unit uses molecular sequence reduction (MSR) algorithms similar to those used to match patterns in the study of DNA.

The algorithms identify and eliminate repetitions previously undetected in network traffic in wide area networks (Wans) to give compression ratios of between 1.2:1 for voice and video and 5:1 for SQL traffic.

The company claims to have achieved a compression ratio of up to 9.4:1 for mixed traffic flows. It estimates that the savings this will bring will allow companies that buy the system to get full return on investment within nine months.

According to Peribit, between 70% and 90% of traffic on Wans is repetitive. Repeating data patterns limits overall network performance and reduces the number of applications that can be run simultaneously.

Shane Buckley, Peribit's president for the EMEA region, said, "Compression technologies have been around for 20-odd years. But the vast majority have limitations. Most look at one packet at a time for repetitions. That limits one to 50Kbytes or 100Kbytes at a time. It is a bit like setting out to compress in Powerpoint and only doing so in each slide rather than across the entire presentation.

"MSR searches almost infinite bandwidth and is only limited by a time cap of two milliseconds - in which time we can achieve packet reduction of 75%."

MSR identifies patterns in the data and replaces them with smaller symbols at the originating end. These are then decompressed back to the original format at the destination.

It looks at flows across discrete applications - being able to, for example, encode identical simultaneous sequences from different applications into one symbol - and at sequences from byte up to megabyte level to determine what can be replaced.

Installation can be achieved in 10 minutes. The SR-50 box is set up on the Lan side of the router, and there is no need for any routing changes.

Management software included with SR-50 offers a Web-based user interface that provides reports showing bandwidth reduction per application. These are exportable to Excel format.
Read more on Business applications