Sun hits Microsoft with antitrust suit
Sun Microsystems is seeking more than £700m in damages from Microsoft in a private antitrust lawsuit.

Download this free guide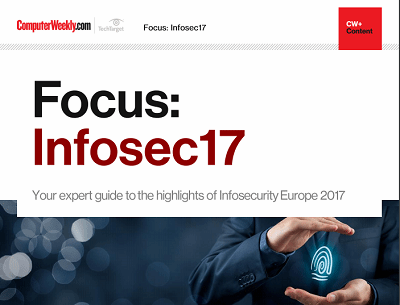 From forensic cyber to encryption: InfoSec17
Security technologist Bruce Schneier's insights and warnings around the regulation of IoT security and forensic cyber psychologist Mary Aiken's comments around the tensions between encryption and state security were the top highlights of the keynote presentations at Infosecurity Europe 2017 in London.

Sun Microsystems is seeking more than £700m in damages from Microsoft in a private antitrust lawsuit.



Sun is also demanding an injunction that would force Microsoft to include Sun's Java virtual machine (JVM) code in Windows XP and Internet Explorer.

Sun's suit accuses Microsoft of using illegal means to block the distribution of Sun's Java technology.

The suit "seeks to restrain Microsoft's anti-competitive behaviour and remedy the damage that has resulted from Microsoft's illegal monopoly," said Sun's general counsel, Michael Morris.

Sun is the third technology vendor to sue Microsoft on antitrust grounds this year. Similar actions were filed in January by Netscape Communications and last month by Be, which has sold off its PC operating system assets and is dissolving itself.

Like Netscape and Be, Sun cited the ruling in the government's antitrust case against Microsoft that was issued last June by the US Court of Appeals in Washington. As part of that decision, the appeals court found that Microsoft had used anti-competitive means to get developers to use its Java implementation. But the court also said Microsoft's JVM technology was not illegal in its own right.

Microsoft spokesman Jim Desler contended that there is "no legal or factual basis" for Sun's suit. "Millions of consumers who use Windows also use Java technology every day," said Desler. "It's time to move past these issues, many of which appear to be related to the lawsuit that the [two companies] settled last year."

In an earlier case, Microsoft paid Sun £14m to settle a trademark infringement lawsuit that Sun had filed in 1997 charging Microsoft with illegally modifying Java.
Read more on IT risk management