3GSM: Microsoft debuts Smartphone
Microsoft and its partners have launched a series of devices based on its new Wireless Pocket PC platform at the 3GSM World...

Download this free guide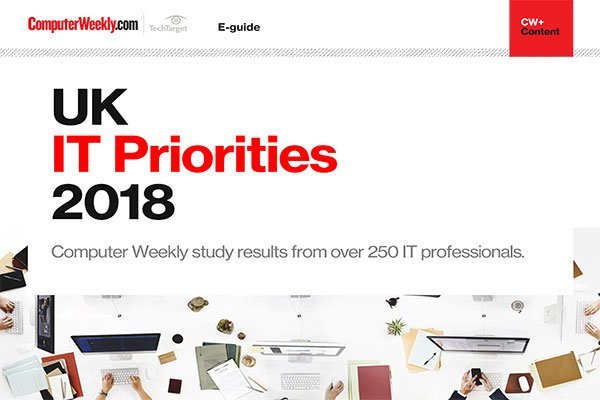 UK IT Priorities 2018 survey results
Download this e-guide to discover the results of our 2018 UK IT Priorities survey, where IT leaders shared with us what they are going to be investing in over the coming 12 months.

By submitting your personal information, you agree that TechTarget and its partners may contact you regarding relevant content, products and special offers.

You also agree that your personal information may be transferred and processed in the United States, and that you have read and agree to the Terms of Use and the Privacy Policy.

Microsoft and its partners have launched a series of devices based on its new Wireless Pocket PC platform at the 3GSM World Congress in Cannes.



Attendees are being given a sneak peek at the Pocket PC 2002 Phone Edition and the Windows-Powered Smartphone 2002 device (previously known by the code name Stinger), which will go on sale in Europe and US by the end of June.

The Smartphone devices are primarily mobile phones with some PDA (personal digital assistant) functions, while the new Pocket PCs are PDAs that also act as mobile phones, said Magnus Ahlberg, Microsoft's mobile marketing manager EMEA (Europe, the Middle East and Africa).

Carriers that sell the Pocket PC 2002 Phone Edition devices will most likely use their own brand names. The first branded Pocket PC 2002 Phone Edition devices will be the HP Jornada 928 Wireless Digital Assistant (WDA) from Hewlett-Packard Co. and the XDA from MMO2 PLC, he said.

The carriers that will brand the various devices will release prices for the products shortly, though Ahlberg said the devices would be competitively priced.

Microsoft enters the market with many factors in its favour, according to Paolo Pescatore, senior wireless mobile communication analyst at IDC.

"Microsoft already has so much to offer from the fixed Internet world as well as from the PC world. Microsoft is taking the values of its own operating software from the PC and putting it on to the PDA and that has the large mobile device makers like Nokia really worried," said Pescatore. "A big part of the wireless device market is going to be about how many services you can offer users, and Microsoft already has a variety of attractive services."

According to Ahlberg, there are already over 10,000 registered MS Mobility applications developed for the Wireless Pocket PC platform. "Being able to offer services over the mobile phone PDAs will be key for the carriers as that is where the most revenue will be generated. We are going to be able to offer thousands of services," Ahlberg said.

Along with giving demonstrations of the Pocket PC 2002 Phone Edition and the Windows-Powered Smartphone 2002, Microsoft also made a host of product and partnership announcement at Cannes including:


The launch of Developer Tools: Smartphone 2002 Beta software development kit (SDK) and Pocket PC 2002 SDK with Phone Edition support.



The launch of Microsoft's Mobile Information 2002 Server, which delivers over-the-air synchronisation for Pocket PC 2002 and Smartphone 2002 devices.



A mobile alliance with Intel to jointly develop next-generation - including 3G- reference designs for Pocket PCs and Smartphones.
Read more on Data centre hardware