US anti-spam programme unveiled
Two US privacy organisations are due to unveil a new e-mail certification programme designed to quash spam by bringing consumer...

Download this free guide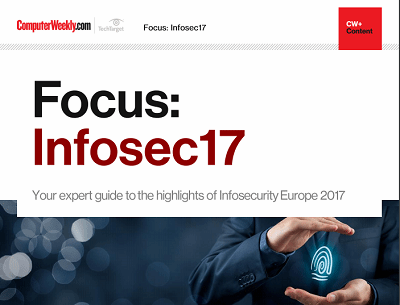 From forensic cyber to encryption: InfoSec17
Security technologist Bruce Schneier's insights and warnings around the regulation of IoT security and forensic cyber psychologist Mary Aiken's comments around the tensions between encryption and state security were the top highlights of the keynote presentations at Infosecurity Europe 2017 in London.

Two US privacy organisations are due to unveil a new e-mail certification programme designed to quash spam by bringing consumer trust to commercial email.



Truste, a non-profit organisation known for its Web site privacy certification, and the ePrivacy Group, a privacy consulting firm, have joined forces to launch the new "Trusted Sender" programme for commercial email.

Microsoft MSN and DoubleClick are among the companies that have agreed to support a beta test of the programme.

"E-mail is very much regarded by consumers as something that intrudes on their privacy," said Fran Maier, executive director of Truste. "Consumers are concerned about fraud and they're concerned about pornography. But they are afraid to opt out because that signals ...that they're a live one."

The programme will allow companies that send out commercial e-mail to attach a digital stamp that will ensure the authenticity of the sender and the validity of content, said Vincent Schiavone, president and chief executive officer of ePrivacy Group.

"Our approach is to rise above the traditional reactive e-mail filters and identify the good [e-mails]," Schiavone said. "It benefits everybody along the e-mail chain. Senders agree to abide by the privacy principles independently verified by Truste. They have agreed to make themselves accountable to consumers."

The seal, which will appear in the top corner of the body of the message, will contain an encrypted digital signature along with information on the valid sender and recipient and the date and time. When the consumer clicks on the seal, they are connected to the Trusted Sender computer, which verifies the digital signature.

The seal also will indicate that the e-mail is from a company that has agreed to guidelines based on fair information practice principles, Schiavone said.

Consumers can also bring privacy-related problems to Truste's dispute resolution programme, he added.

The programme will benefit commercial e-mail senders through higher e-mail response rates and message penetration, Schiavone, said. For ISPs, the programme will offer a method to control the enormous volume of "irresponsible" e-mail clogging their servers.

Truste already runs the largest online privacy seal programme with approximately 2,000 Web sites certified throughout the world.
Read more on IT risk management