Worldwide PC sales fall 6.7% in Q4
Even with holiday shoppers buying more systems than expected, the worldwide PC market ended 2001 with a whimper, with...

Download this free guide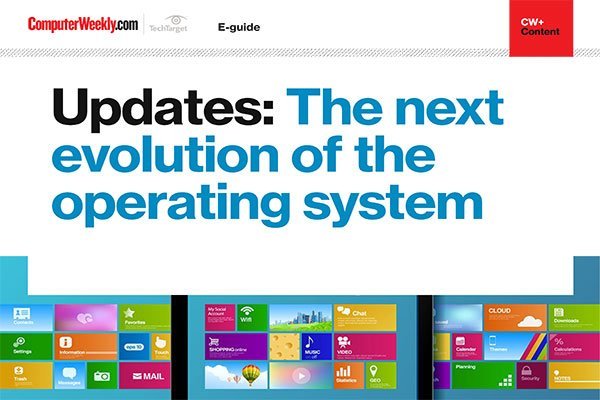 Software Updates: Our latest e-guide is available for your device. Download now?
See how operating systems are evolving with the help of continuous updates and learn about how the Spectre and Meltdown microprocessor flaws have led to improved, more secure processors being released and how Microsoft is evolving its Windows desktop operating system.

Even with holiday shoppers buying more systems than expected, the worldwide PC market ended 2001 with a whimper, with fourth-quarter shipments declining 6.7%, according to market research group IDC.



However, there may be a bright side, IDC said. Towards the end of the quarter, PC sales showed early signs of improvement in both the US and Europe. "We don't expect a rapid turnaround, but the seeds of recovery are being sown," said Loren Loverde, director of IDC's worldwide quarterly PC tracker.

Dell snatched the lead from Compaq in worldwide unit sales and was the only major PC vendor to gain market share over the three-month period, according to IDC. It's share grew to 14.2%, up from 11.7% a year earlier, while Compaq's share dropped to 11.2%, from 12.9% in the fourth quarter of 2000.

Hewlett-Packard's share of the market stayed flat at 8.0%, putting it in third place, while IBM and Europe's Fujitsu Siemens rounded out the top five. IBM's worldwide market share dropped to 6.2% from 7.4%, while Fujitsu Siemens remained flat at 4.9%.

In the US, direct sales giant Dell was again the only top-five PC vendor to gain market share, and retained its pole position with 27.5% of the market, up from 22.2% a year ago. Dell successfully fended off Compaq and HP, which held on to second and third place, respectively. With around three million units shipped, Dell sold more PCs in the US than Compaq and Gateway combined.

Compaq ended the quarter with 12.7% of the US. market and HP with 12.2%, while Gateway and IBM filled out the top five, IDC said.

By geography, the Asia-Pacific region, excluding Japan, held the distinction of being the only region to see shipments grow over the period. Japan continued to suffer from economic problems and IDC projected double-digit declines in shipments there for the next few quarters.

Sales in Europe also remained soft, especially in the corporate segment, though sales to small businesses and consumers were somewhat healthier. In the US shipments dropped 10.1% year-on-year, but still managed to beat expectations because of a surge of consumer buying over the holiday period that was not expected, IDC said.