Loughborough University looks to Logicalis Cooperative Cloud and VDI
Loughborough University will deploy Logicalis' Cooperative Cloud, in addition to implementing a virtual desktop infrastructure (VDI) strategy; plus more news in brief.

Loughborough University looks to cloud and VDI with Logicalis
Loughborough University will deploy Logicalis' Cooperative Cloud as well as implement a virtual desktop infrastructure (VDI) strategy. The partnership will see Logicalis design and build an on-site private cloud, which will be integrated with an off-site hosted cloud. The university's choice of architecture is set to save the organisation over 640 metric tonnes of CO2 per annum. VDI will be implemented across the university's corporate desktops in a bid to reduce processing power and centralise support.

Download this free guide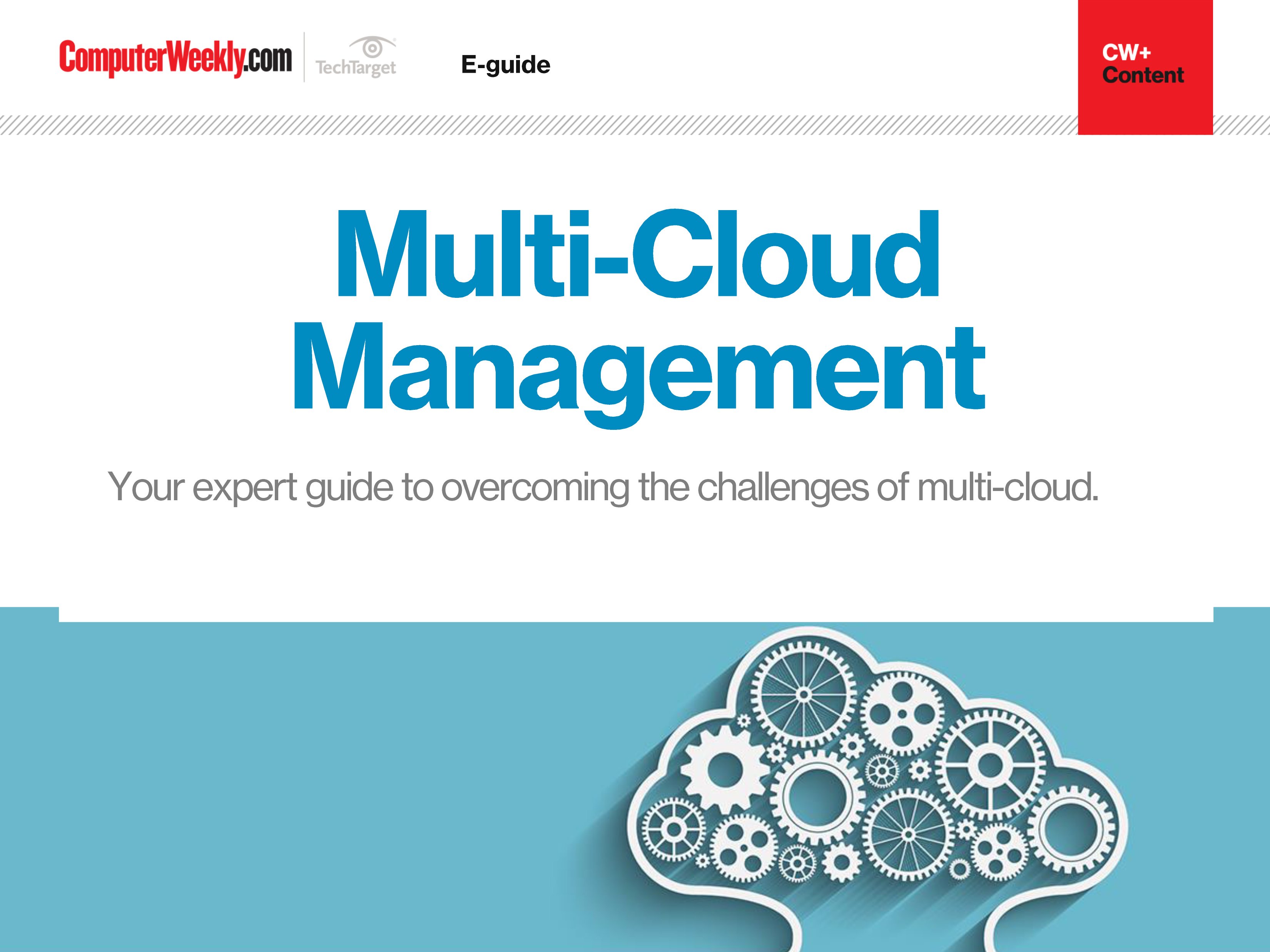 Weathering the storm of multi-cloud management
Discover how some organisations are overcoming the challenges of multi-cloud, and – in turn – reaping the rewards of expanding the range of suppliers they source services from.
By submitting your personal information, you agree that TechTarget and its partners may contact you regarding relevant content, products and special offers.
You also agree that your personal information may be transferred and processed in the United States, and that you have read and agree to the Terms of Use and the Privacy Policy.
For more information on cloud computing, click here.
Green Grid lifts lid on Data Centre Maturity Model
The Green Grid has unveiled a model for assessing the energy efficiency of basic data centre components. The new Data Centre Maturity Model evaluates a data centre's power, cooling, storage, compute and network components. It then places the data centre's energy performance on levels from 0 to 5. The Green Grid said a business that learns its data centre is at level 1 can set itself a target to reach level three in two years, for example.
For more information on the Green Grid, click here.
HP to manage clients' data centre construction phase
HP has said it wants to manage the construction phase of its clients' data centre projects to help its customers complete projects faster. The vendor currently offers a consulting service to help with decisions such as where to locate a data centre, but HP now wants to extend these services to the data centre build, installation of generators, cooling equipment and other heavy equipment, to save customers having to bring in extra contactors.
For more information on HP, click here.
IBM extends Tivoli's virtualisation management capabilities
IBM has extended Tivoli's virtualisation management capabilities to allow it to be provisioned and deployed to thousands of virtual machines (VM) per hour. IBM claims Tivoli Provisioning Manager 7.2 can deploy a VM in seconds. The product's new capabilities were announced at the vendor's Pulse 2011 conference in Las Vegas, which took place this week.
For more information on IBM, click here.
NxGen Modular rolls out 1 MW power room in five days
NxGen Modular has announced that it deployed a 1 megawatt power room for a customer in five days. NxGen Modular was launched in October, claiming to have a flexible "building block" design for easily assembling factory-built modules into 3,600-square-foot data centres with attached electrical room modules. The vendor has now deployed an NxPower electrical module as a standalone offering.
For more on power rooms, click here.
Kayleigh Bateman is the Site Editor of SearchVirtualDataCentre.co.UK.
Read more on Cloud computing services