Suncorp to adopt PeopleSoft as a service from Infosys
Suncorp is about to adopt a hosted human resources application, but remains wary of complex apps or sensitive data into public clouds
Financial services company Suncorp is on the brink of adopting a software-as-a-service human resources application.
Paul Cameron, the organisation's Executive General Manager for Business Technology Infrastructure, told SearchCIO ANZ that the company will ask outsourcer Infosys to provide it with hosted PeopleSoft applications.

Download this free guide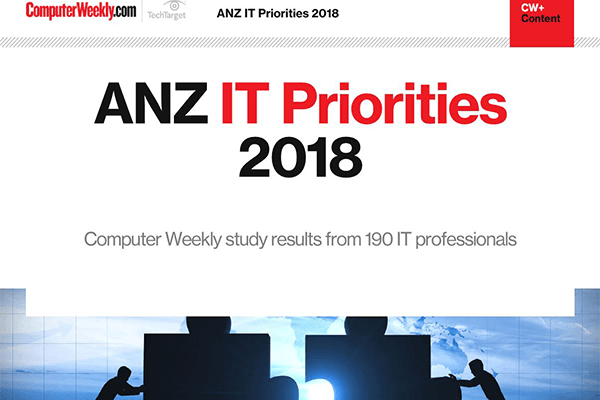 ANZ IT Priorities 2018: Benchmark your IT spending against your peers
We recently surveyed 190 IT leaders in Australia/New Zealand to find out where they are investing their budgets in 2018. Download this exclusive report to access the key findings, discover the top growth areas for this year and beyond, and see how your own plans measure up.
"They can scale it," Cameron said, explaining the decision. "We will pay a license fee and they will scale to meet our needs."
The decision to adopt software as a service for human resources software is not, however, an indicator of wider interest in external cloud applications.
Suncorp has recently created an internal storage cloud and adopted service-based IT practises, but Cameron says the nature of its core applications, with their many interdependencies and sensitive data, means they are not good candidates for cloud services.
Instead, the company has worked to create its own interal cloud
"We pre-provision ourselves," he said. "Everything we need is racked, stacked and cabled and ready to go. We can turn the stuff on inside, very much like the Amazon EC2 model."
Read more on Information technology (IT) in Australia & New Zealand