HDS makes SME play
Hitachi Data Systems has announced a new iSCSI SAN for smaller businesses.
Hitachi Data Systems (HDS) has introduced a new range of iSCSI SANs intended for small business.
The "Simple Modular Storage Model 100" (SMS 100) start at $6000 for a machine loaded with a terabyte of drives and come in eight different pre-packaged configurations that top out with a 9TB, $15,000 machine. All prices include drives.

Download this free guide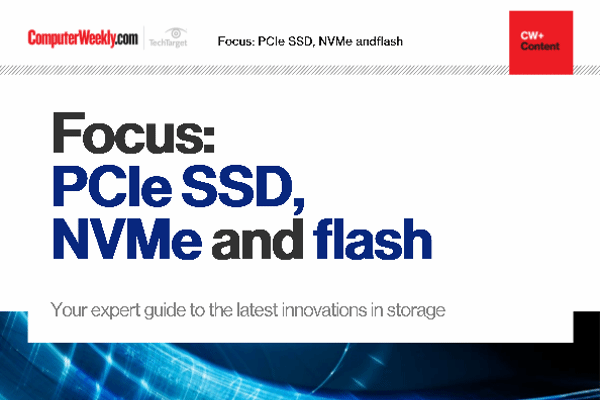 How to soar your storage performances?
The latest PCIe and NVMe technologies offer huge performance gains. Discover their features in this expert guide
By submitting your personal information, you agree that TechTarget and its partners may contact you regarding relevant content, products and special offers.
You also agree that your personal information may be transferred and processed in the United States, and that you have read and agree to the Terms of Use and the Privacy Policy.
The machines are designed to be implemented and administered by IT generalists, with the company saying this ease of use makes them attractive to smaller (25-150 employee) businesses that need robust storage (the machines achieve RAID 6) but are unlikely to employ a dedicated storage administrator.
Up to fourteen servers can connect to the arrays. which ship with copy and snapshot software. Between six and twelve drives can be accommodated horizontally within the 2U chassis.
Acer will be HDS' launch partner for the machines, which will be sold through Acer's channel. HDS Australia The SMS 100 will ship "within four weeks," according to HDS Australia's Tim Smith.
Read more on SAN, NAS, solid state, RAID