VMware vSphere capacity planning recommendations
Find out which four main tools are most needed to embark on a capacity planning exercise.

Capacity planning with VMware VSphere
Introduction: Capacity planning: A how-to guide
Part 1: VMware vSphere capacity planning recommendations
Part 2: The challenges of working with VMware Capacity Planner
Part 3: Common traps to avoid when undergoing capacity planning
---
In this article, I want to discuss the tools that are available for undertaking capacity planning exercises prior to virtualising your estate. I want to outline some of the key performance indicators you should be looking at in the physical world if you don't have access to commercial tools.
During the article, I will discuss some of the business and philosophical challenges facing the process of capacity planning. Although my focus will be on the dominant market player -- VMware -- many of the issues I discuss will affect any virtualisation project.
For me there are four main tools you could use against an existing physical environment:
VMware Guide Consolidation
VMware Capacity Planner
Platespin Recon
Guest Operating System Tools
Before I begin, I want to outline what I think a capacity planning exercise should achieve and what tools should be available to achieve those goals. In my experience, when customers undertake a capacity planning exercise, they are looking to identify and isolate two main issues:
What specification of hardware will be needed to consolidate the existing environment?
Are there any candidates that should not be virtualised because they won't perform well or because they are simply not in use?
What drives both goals is money. By knowing the right specification of hardware, you can stop the business from buying too much or too little. Without some capacity planning exercise in place, most people massively underestimate the amount of kit they have in the data centre, whilst at the same time they massively overestimate how much hardware they will actually need.
VMware Capacity Planner hits both buttons. It will tell me what hardware I need, and identifies candidates that may be initially unsuitable for virtualisation.

Mike Laverick, Contributor,
The second goal is driven by money, as well. No one wants to waste either precious time in staffing or consultancy costs in virtualising systems that either won't perform well or that should actually be archived and decommissioned. The more sensitive issue here is the perceived success of the virtualisation project. Politics is in play here, as no one wants to drive an efficiency campaign which in its own operations is inefficient. For me, if I'm using software to build a picture of a physical environment, it must address these two main issues.
VMware Guided Consolidation
VMware Guided Consolidation has been built into VMware's core platform since their Virtual Infrastructure 3.5. In many respects, it's the mini-me version of the much more substantial VMware Capacity Planner product. Although VMware has never publically stated this, it's my firm belief that the Guide Consolidation feature is really aimed at the small and medium-business (SMB) market, due to limitations that might make it unsuitable for an enterprise environment.
Guided Consolidation is installed alongside the VMware vCenter Management system and has a three-stage process built in to its workflow -- Discover, Analyse and Convert. The final part of this process (the convert) isn't actually carried out by Guide Consolidation but the VMware Convertor technology, which also now ships for free. The Guide Consolidation system is currently limited to only discovering physical Windows system by their NETBIOS name, and the location process is driven by Microsoft's Computer Browser engine -- it's currently not possible to add physical Windows systems merely by their FQDN or their IP address.
In order for Guide Consolidation to work, the user account configured for the service must have these privileges:
Be a member of the local administrators group on vCenter
A domain account with read rights to the domain
Administrative rights over the physical machines to gather performance data (this user can be different from the main guided consolidation account)
For many in the corporate environment, these limitations and restrictions would probably make Guided Consolidation inappropriate for their environment. Additionally, the quality of the performance data reporting is not as detailed as other technologies that VMware and its competitors provide. As the screen grab below demonstrates, the operator is left with quite modest data from which to make a judgment on whether a particular system should be virtualised.


Figure 1 (Click image for an enlarged view.)
Earlier in this article, I outlined what the software needs to do for me in order for its recommendations to be of value. It must give me a guideline on what hardware I might need to virtualise an environment and also exclude physical systems that are poor candidates for virtualisation. Guide Consolidation offers no guidelines, apart from the data you see in the above screen grab. It's these limitations that make the guide consolidation feature one I generally skirt over in my training courses. It's useful to the SMBs but not in a corporate data centre.
VMware Capacity Planner (CP)
In contrast, the VMware Capacity Planner is a much bigger beast. Capacity Planner works by introducing an "agent" which is used to discover the physical environment.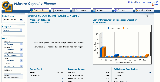 Figure 2 (Click image for an enlarged view.)
This agent sits on the network gathering data about estate. It's particularly sensitive to firewall restrictions, which can inhibit its ability to gather accurate metrics. The other challenge is that the data it collects does not stay within the confines of your network.
The data is shipped through the network to a database in the U.S. held on VMware premises. Ostensibly, this is done to "normalise" the data collected against many previous analysis of other businesses. By carrying on this process, it's possible to compare the load on, say, your Microsoft Exchange server environment to similar businesses that have a similar number of mailboxes and public stores.
This process helps tease out physical systems, which may be misconfigured or underperforming already. This process also helps to locate inactive servers that are not in use from one day or week to the next. In my experience, managers generally underestimate the amount of physical servers they have; the guys out in the field generally have a better idea, but normally both are wrong. You most likely have a lot more physical stuff than you think you do!
Once Capacity Planner has been in your environment some time, an analysis can be done, and reports run that actually use the make and model numbers of the hardware vendors to give you guidelines on what hardware you might need. For example, it might say you would need 20 2U servers with 16 GB of RAM for your consolidation workload, or that you would need 12 4U servers with 24 GB. I'm grossly simplifying with this example, but I hope you get the picture.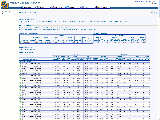 Figure 3 (Click image for an enlarged view.)
In terms of my criteria, VMware Capacity Planner hits both buttons. It will tell me what hardware I need, and it also identifies candidates that may be initially unsuitable for virtualisation.
ABOUT THE AUTHOR: Mike Laverick is a professional instructor with 15 years experience in technologies such as Novell, Windows and Citrix, and he has been involved with the VMware community since 2003. Laverick is a VMware forum moderator and member of the London VMware User Group Steering Committee. In addition to teaching, Laverick is the owner and author of the virtualisation website and blog RTFM Education, where he publishes free guides and utilities aimed at VMware ESX/VirtualCenter users. In 2009, Laverick received the VMware vExpert award and helped found the Irish and Scottish user groups. Laverick has had books published on VMware Virtual Infrastructure 3, VMware vSphere4 and VMware Site Recovery Manager.
---

Capacity planning with VMware Sphere
Introduction: Capacity planning: A how-to guide
Part 1: VMware vSphere capacity planning recommendations
Part 2: The challenges of working with VMware Capacity Planner
Part 3: Common traps to avoid when undergoing capacity planning
Read more on Virtualisation management strategy