Storage managers should be proactive, advises Royal Horticultural Society's Martin Taylor
Martin Taylor at the Royal Horticultural Society (RHS) says data storage managers must be proactive with users and transition to new technology while remaining within their budget.
Martin Taylor, converged network manager at the Royal Horticultural Society
Want to know what your peers in the storage industry are spending their time and money on, and how they're coping with IT challenges? SearchStorage.co.UK is kicking off a series of occasional interviews with data storage managers in the UK. This week, bureau chief Antony Adshead speaks with Martin Taylor, converged network manager at the Royal Horticultural Society.

Download this free guide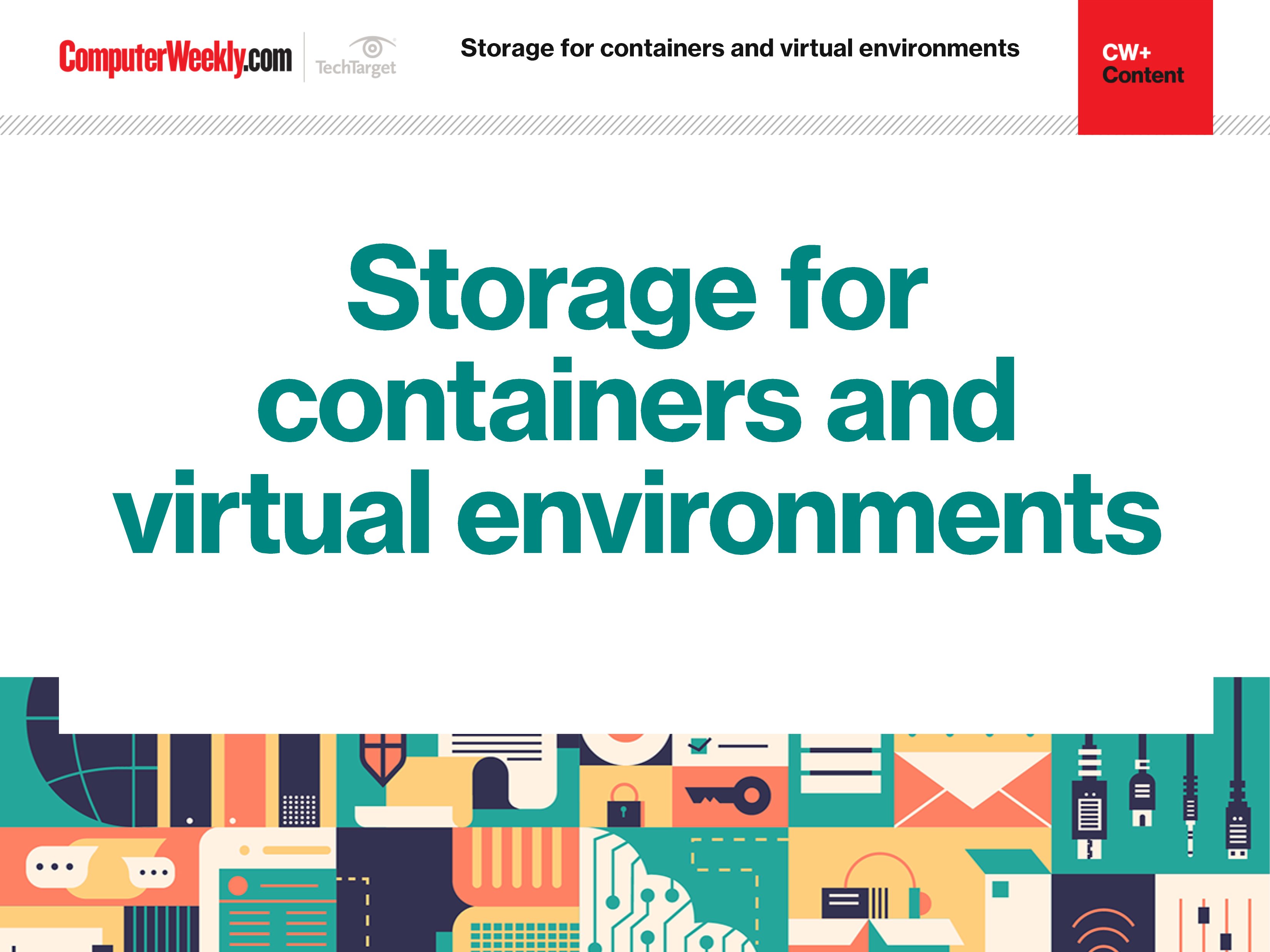 Top tips for managing storage in a virtual server environment
Get a complete run-through of the main choices in data storage for containers, look at the essentials of virtual server storage and learn about storage performance in virtual server and desktop environments.
By submitting your personal information, you agree that TechTarget and its partners may contact you regarding relevant content, products and special offers.
You also agree that your personal information may be transferred and processed in the United States, and that you have read and agree to the Terms of Use and the Privacy Policy.
Taylor talks about his start in the world of data storage, his biggest storage challenges, and a recent Royal Horticultural Society (RHS) project that involved a move from direct-attached storage (DAS) to dual Compellent storage-area networks (SANs) while digitising an image library of 20,000 files.
If you think you or someone you know would be a good candidate for our Storage Pro-File, please submit their contact information to editor@searchstorage.co.uk.
Q. How did you get into data storage?
A. I fell into it really. At university I studied drama, theatre and literature, and was involved with computer-controlled sound effects. I was in bands, used Midi [Musical Instrument Digital Interface] and my first job was supporting Macs at Farnham Institute of Art & Design. From there I developed a natural interest in networking. I've been at the RHS for 10 years, and before that I worked for smaller companies.
As a storage professional you have to be proactive at questioning application users because people don't come to you until things go crunch.
Martin Taylor,
converged network managerRoyal Horticultural Society
I got into storage through doing storage strategy for the RHS, looking at ways to give longevity to our data assets. It started with DAS -- I'm a bit of a RAID geek -- and I looked after that before playing a part in developing our shared storage strategy.
Q. How do you think data storage is viewed by other parts of IT and the business?
A. I was speaking to some sales reps from a storage trade show recently and they asked me how I thought they could get developers interested in attending. What I thought was needed was to get them excited about interacting with storage, so it wasn't just something that went crunch when capacity ran out. They could develop ways of running reports and alerts that allowed application users to know more about the storage they're using.
This all feeds into the point that most people see it as a resource and only notice when it's not there. That means that as a storage professional you have to be proactive at questioning application users because people don't come to you until things go crunch.
Q. What's your biggest satisfaction as a data storage manager?
A. I really enjoy getting a system up and running and watching it do what it's supposed to do. I get a buzz out of implementing something and then moving onto the next project. I get great satisfaction out of tackling a challenge and seeing the results of my work. Outside of work, I'm a model-making and engineering geek.
Q. What's the biggest challenge in data storage?
A. The technology is always in a state of flux, so you constantly have to keep up with new standards. For example, you may have implemented an array with 500 GB SATA disks and then 1 TB drives come along and you have to figure out a way, within budget, of transitioning to the newer technology. Also, a lot of the job is about perception management and convincing management to invest in things when the benefit may not be apparent to them.
Q. What's the biggest frustration you face in your job?
A. Storage is always growing faster than backups can cope with. The [backup] window gets smaller all the time. We started out with traditional tape backup, but we've had to totally redesign everything to deal with the growth in data which has gone from 1.5 TB to about 9 TB in 18 months. We're moving data off the production SAN throughout the day to the disaster recovery [DR] SAN, and we keep four or five snapshots.
Read more on Storage management and strategy