Can IT suppliers industrialise social media?
Social media has gone from consumer networking tool to business necessity in a short space of time, but tools such as Twitter and Facebook are not deemed appropriate by many enterprises.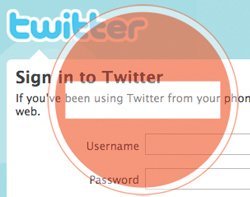 Social media has gone from consumer networking tool to business necessity in a short space of time, but tools such as Twitter and Facebook are not deemed appropriate by many enterprises.

Download this free guide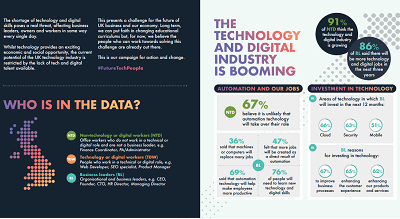 Infographic: Future-proofing UK technology
The current potential of the UK technology industry is restricted by the lack of tech and digital talent available. Read through this challenge for the future of UK business and our economy.
By submitting your personal information, you agree that TechTarget and its partners may contact you regarding relevant content, products and special offers.
You also agree that your personal information may be transferred and processed in the United States, and that you have read and agree to the Terms of Use and the Privacy Policy.
Businesses cannot afford to ignore social media and the zettabytes of digital information it produces. It tells them what customers want and how they want it.
Gartner, for example, expects social networking services to replace e-mail as the primary vehicle for interpersonal communications for 20% of business users by 2014.
"A lot has happened in a year within the social software and collaboration space. The growing use of platforms such as Twitter and Facebook by business users has resulted in serious enterprise dialogue about procuring social software platforms for the business," said Mark Gilbert, research vice-president at Gartner.
"Success in social software and collaboration will be characterised by a concerted and collaborative effort between IT and the business."
Businesses have bought into the social media movement and understand its importance as the plumbing of collaboration. But many are reluctant to fully embrace it until they fully understand it and can control it.
At a behind closed-doors meeting of bankers, social media experts and technologists at The Financial Services Club last year, the views of banks towards social media were revealed. One bank executive said: "Websites like Twitter and Facebook are just blips, but it's what comes after that matters." Household names such as Twitter and Facebook were not designed for corporate use and are only the tip of the social media iceberg, said an expert at the event.
An example of the "what comes after" could be Indian software supplier Infosys' social media platform that combines social media, e-commerce, supply chain management and collaboration.
Infosys' head of SaaS, Pradeep Prabhu, says digital tools are being used by more and more people when they are deciding what products and services they will buy.
But he says it is more than just sales and marketing: "This is a key part but it is also about things like creating a place where you interact with customers." This will be a place where there is more depth to the conversations, says Pradeep Prabhu.
"Content needs to be brought in and provided to customers at the most relevant place."
Businesses such as retailers, direct to consumer manufacturers and even banks can cut costs, increase sales and improve customer services through social media. But at the same time they understand the importance of controlling the use of social media to ensure they make the most of it.
The iEngage Digital Consumer Platform, which is available in the cloud, is an attempt to provide organisations with social media tools that are connected to their IT infrastructure.
The iEngage Digital Consumer Platform:
1 - The first part of the platform supports sales and marketing through ensuring the business is getting the right online information, via social media, to and from customers.
2 - The first part links into an e-commerce system which enables customers to immediately buy in the same place as they receive information.
3 - Then comes the customer care part of the platform which manages the customer's purchase lifecycle.
4 - The final piece of the pie is employee collaboration platform that helps the business share knowledge. This enable information to flow between employees and customers, employees and employees and employees and managers.
Infosys customers in the finance, high tech manufacturing, pharmaceuticals and retail sectors are trying it out.
The software, which is available in the cloud and can be paid for depending on how much is used, can be integrated with back end systems
So is this what comes next?
Read more on IT supplier relationship management