Head north to cut datacentre costs and save the planet
If businesses move their datacentres to northern regions of Europe they could reduce their costs and carbon emissions in one fell swoop.
Scotland...
If businesses move their datacentres to northern regions of Europe they could reduce their costs and carbon emissions in one fell swoop.
Scotland and Scandanavia offer cooler temperatures, which reduces cooling costs. And renewable energy sources such as wind farms and hydroelectric power are freely available.

Download this free guide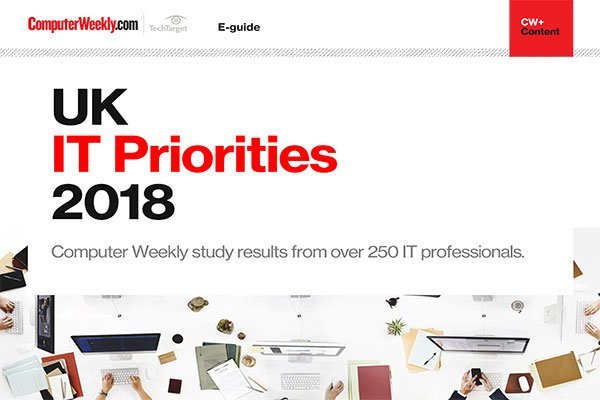 UK IT Priorities 2018 survey results
Download this e-guide to discover the results of our 2018 UK IT Priorities survey, where IT leaders shared with us what they are going to be investing in over the coming 12 months.
By submitting your personal information, you agree that TechTarget and its partners may contact you regarding relevant content, products and special offers.
You also agree that your personal information may be transferred and processed in the United States, and that you have read and agree to the Terms of Use and the Privacy Policy.
Lockerbie Data Centres has submitted planning permission for an £800m datacentre development in South West Scotland. The project will create 1,000 jobs if completed. It could be the start of a trend.
Cooling consumes about 40% of the total energy used in a datacentre, according to Gartner. But Gartner analyst Rakesh Kumar says it is the availability of renewable energy that could be a major incentive for businesses to locate in these areas, rather than lower temperatures.
"The biggest overall cost of a datacentre is the hardware and software costs. Energy is only about 10%," he says. "The cool air will only be relevant if you can use the outside air."
"The availability of renewable energy could be a bigger factor because businesses want to reduce their carbon footprints."
Suppliers looking to establish datacentres will find it easier to get planning permission if they can submit plans that include reusable energy, he says.
Datacentres account for 5% of total world energy consumption, according to Robert Morgan, director at Hamilton Bailey, which advises outsourcing service providers.
He says energy consumption will increase as cloud computing takes off and demand for datacentres increases. "Everything delivered over the internet as a service is in datacentres."
IT outsourcing think-tank the Outsourcing Hub Initiative Scotland is promoting Scotland as centre for outsourcing. It wants outsourcing services included in the Scottish government's investment plans.
Andrew Rigby, partner at law firm Brodies in Edinburgh, who set up the think-tank, predicts Scotland could earn billions of pounds through outsourcing IT services.
"The renewable energy available is a major advantage in Scotland with wind, wave and hydro power sources being developed."
Demand for datacentres within the UK will increase as the Indian service providers move into the cloud, Rigby says. "According to the Indian BPO providers, 20% of services from Indian suppliers will be delivered onshore."
Datacentres will inevitable become bigger as IT services move to the cloud. The need for businesses to cut their energy consumption to reduce costs and meet their carbon reduction goals could see the next round of datacentres built in Northern Europe.
Read more on Data centre hardware