Oracle simplifies managing 11g database storage
An NFS client developed by Oracle and NetApp and embedded in version 11g will make life easier for storage administrators managing the database when it's attached to Nas.
Users are eager to test Oracle Corp.'s embedded network file system (NFS) client that will allow data from its version 11g database to bypass underlying operating systems when it runs on network attached storage (NAS).

Oracle said the client, developed with Network Appliance Inc. (NetApp), will boost performance and simplify management of databases attached to NAS.

Download this free guide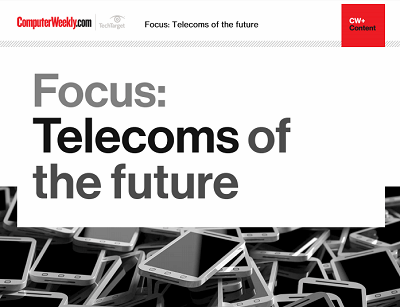 The challenge of being in telecoms
Computer Weekly catches up with Vodafone's UK chief technology officer for an in-depth look at how one of the world's largest mobile telecommunications service providers is evolving its business to cope with the ever growing challenges in telecoms.

By submitting your personal information, you agree that TechTarget and its partners may contact you regarding relevant content, products and special offers.

You also agree that your personal information may be transferred and processed in the United States, and that you have read and agree to the Terms of Use and the Privacy Policy.

The Direct NFS (DNFS) client is a free new feature of 11g. DNFS pulls the NFS client, normally a component of the operating system that sits on top of Ethernet drivers, into Oracle's database software. The idea is to let NFS communicate automatically with storage systems. In the past, users have had to manually tune every individual operating system's NFS parameters, including block size, cache size or conditions for forcing direct-block I/O to disk.

Users in large NetApp/Oracle shops said that they haven't yet tested the feature, but the concept seems to solve a longstanding problem in managing storage for Oracle databases. "You mean I wouldn't have to tell my Unix admin how to manage his server every time I install storage?" said a storage administrator from a major financial services firm who asked that neither he nor his company be named. "If it works, that'll make my storage team's life a lot easier."

"It's huge," said a senior manager of data services for a Midwestern application services provider (ASP) who also asked that he and his company remain unidentified. "We constantly worry about any OS upgrade because bugs might cause data corruption on our filers -- this would eliminate that variable."

NetApp claims that the client will address a longstanding issue with Oracle databases attached to NAS systems -- performance. Data will have one less hop between Oracle software and the back-end storage device. NetApp senior director of enterprise alliances and solutions Phil Brotherton said this could have a big impact on older versions of common operating systems, such as Solaris. "On a perfectly tuned, brand-new system, the performance bump will be around 10%," he said. "But for users running older, less optimized versions of operating systems like Solaris 8, the jump could be up to 50%."

Databases have traditionally run on block-level storage systems because of performance. Especially before the turn of the millennium, the ability to manually tune exactly how a database laid out bits on each sector of disk was key to providing adequate storage performance for high-volume transactional applications. In the most performance-sensitive environments, this is still the case today.

However, the performance of file-based NAS has increased, closing the gap between NAS and block-level storage area network (SAN) systems. Meanwhile, allowing the file system layer of a NAS system to determine the layout of bits on disk makes it easier to manage and appeals to less performance-intensive shops.

"Before, the difference between NAS and SAN storage for databases was the difference between disaster and acceptability," said analyst Arun Taneja of the Taneja Group. "Now, there's generally no more than a 10% performance difference."

That doesn't mean DNFS will push companies to move their databases to NAS en masse -- DBAs still worry about performance problems, they said.

Another hurdle to adoption is that it's part of Oracle's newest version, which has only been shipping since August. "I wish we were a year into 11g already so I could use this feature," said the data services manager from the Midwestern ASP. "We never update our database before the second release of the software."

Even once that happens, he added, his company will be slow and careful about introducing a new element into its databases. "If you introduce something new into the environment, it's great if it's really an improvement," he said. "But if it doesn't work and causes data corruption, it can be a career-limiting move."

Oracle has also been promoting the use of grids, commodity servers that can be glued together using its Real Application Clusters (RAC) and Automatic Storage Management (ASM) software and moved between storage systems and physical clusters at will. Both Oracle and NetApp say that DNFS will provide a standardized NFSinterface for those server nodes, making it easier to drop them into place quickly.
Read more on Networking hardware