Users discuss VMware storage headaches
Storage users are feeling the impact of widespread VMware deployments, from new storage virtualization schemes to wrangling backups.
NEW YORK -- Ask almost any user at this year's Storage Decisions conference in New York, "What's your biggest VMware-related storage headache?" and you'd be sure to get a detailed answer.

Despite the updates to backup software products and VMware's ESX server over the last year designed to make backing up virtual machines easier, many users said it remains a struggle. Tom Trist, IT supervisor for Harris Corp., said he's unsure if it is better to use his EMC Legato Networker backup software to back up virtual machines or do snapshots through VMware's virtual machine file system (VMFS). Neither option is ideal. "Using our existing backup software would require an agent on each guest host, which taxes the resources on the physical hosts but would also give us file-level restore, which a snapshot wouldn't," Trist said.

Download this free guide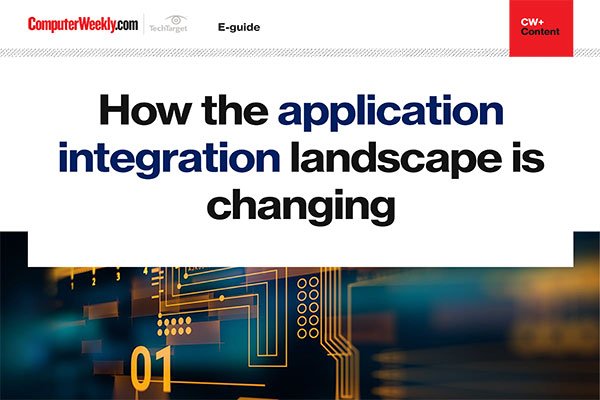 8 ways in which the application integration lanscape is evolving
We take a look at how technologies like Distributed Computing and the Common Object Model have been refined into web services, service-oriented architecture and composable applications and microservices.

By submitting your personal information, you agree that TechTarget and its partners may contact you regarding relevant content, products and special offers.

You also agree that your personal information may be transferred and processed in the United States, and that you have read and agree to the Terms of Use and the Privacy Policy.

Other users are still working on finding the right storage virtualization product to support VMware. VMware's lack of certification for some of the most popular storage virtualization products, such as IBM's SAN Volume Controller (SVC), has been a stumbling block. Up until this week, SVC users have had to purchase a specialized version of ESX server from IBM through a separate RFQ process, and this version doesn't support ESX clusters and other features of VMware Infrastructure 3 (VI3).

VMware product marketing manager Jon Bock said SVC was added yesterday to VMware's hardware compatibility list as part of a new storage virtualization certification program, although it is not fully supported. "The support is for Windows guest operating systems, QLogic HBAs and VMFS (i.e., not RDM [Raw Device Mapping])," Bock wrote in an email. "VMware will be working with IBM … so that we can remove those restrictions … but don't have a date available for when that might be complete."

In the meantime, users are concerned about deploying configurations that aren't officially certified. "It could throw a wrench into trying to deploy SVC next year for us," said a storage administrator for a Fortune 40 company who asked that neither he nor his company be named because of policies prohibiting him from speaking with the press.

Another form of virtualization catching on in the storage market to support VMware is N_Port ID virtualization (NPIV), which allows host bus adapters (HBA), such as Emulex's Virtual HBAs, to be partitioned to support individual guest hosts. However, the Fortune 40 storage administrator pointed out that VMware doesn't layer its file system onto disks attached through NPIV. It instead sees the raw disk capacity at the block level. "Most of the really cool features in VMware rely on the file system," he said. "For example, with NPIV, I couldn't port an ESX server into VMware's new virtual workstation."

Emulex officials confirmed that NPIV does not support the VMware file system for now, but said that will change as they develop NPIV with VMware. They have no timeframe for development yet, though.

Tips from experts

Presentations from end users and analysts at the conference offered attendees advice on overcoming some of the most common VMware storage challenges. Matthew Yotko, director of technology infrastructure for IAC, a consortium of Web and entertainment companies, is using VMWare with 3PARdata Inc. storage. He runs VMWare Virtual Infrastructure 3 on Dell Inc. servers in data centers in New York and Los Angeles, and does asynchronous replication between 3PAR InServ storage servers in each database. Yotko said 3PAR's thin provisioning gives a big boost to VMWare.

"One of the secrets with VMware is storage performance is really king. Everybody thinks it's memory," Yotko said. "While memory is important to VMware's performance, VMware performance is fundamentally based on storage."

Taneja Group analyst Steve Norall advised attendees to consider NPIV, storage virtualization and thin provisioning as solutions to problems, such as lack of visibility from VMs to storage systems, performance bottlenecks and poor storage utilization. He also encouraged attendees to consider cross-domain reporting and monitoring tools, such as Akorri Inc.s BalancePoint and Onaro Inc.'s SANScreen to improve troubleshooting, tuning and change management.
Read more on Integration software and middleware