Mixed reception for Openreach's pole and duct access proposals
Communications providers are coolly receptive to Openreach's draft proposals to open up BT's poles and ducts to other network operators, but some firms are much less keen.
Communications providers are coolly receptive to Openreach's draft proposals to open up BT's poles and ducts to other network operators, but some firms are much less keen.

Download this free guide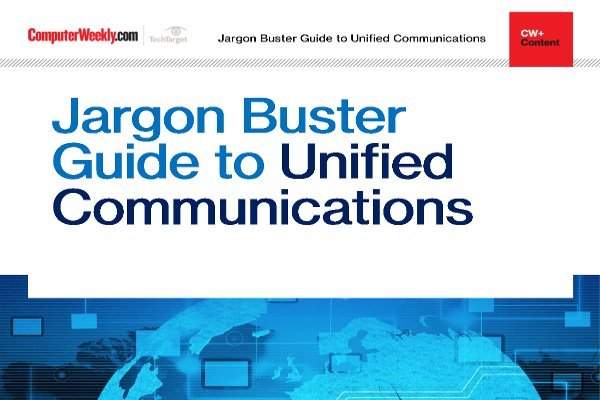 Jargon buster guide to Unified Communications
Explore some of the key elements of a Unified Communications deployment and discover insight into some of the emerging trends that are changing the way we communicate in our working lives.
By submitting your personal information, you agree that TechTarget and its partners may contact you regarding relevant content, products and special offers.
You also agree that your personal information may be transferred and processed in the United States, and that you have read and agree to the Terms of Use and the Privacy Policy.
BT published the full proposals, terms and conditions, and invitations to trial installations on Friday.
David Harrington, spokesman for industry body the Communications Management Association, said the "devil was in the detail", which has yet to be announced.
"This is only an indicative offer. However, at first sight £21 per pole and 95p per metre is a darn sight cheaper than digging your own trench, and quicker," he said.
Harrington said charging for existing, sunk-cost infrastructure access was reminiscent of the old access deficit contribution, a system whereby rivals paid BT to cover losses on its local lines which then-regulator Oftel waived back in 1995.
"Maev Sullivan [director of strategy at former BT rival Mercury] took Oftel to judicial review [in 1994] and won," he said. "However, if BT is gaining new revenues from this asset, maybe we can expect our bills to go down."
Harrington also said that opening other network operators' infrastructure to BT - which BT has proposed - looked "rather like a tease".
"The target is obviously Virgin Media," he said.
"But the concept has much to commend it from the national interest viewpoint [as it] removes yet another barrier to broadband roll-out, albeit not relatively large," he added.
Harrington described the unspecified costs element as "very odd". "No doubt [it] is there to give BT some wriggle room should the reaction to its offer be negative," he said.
A Virgin Media spokesman said Ofcom's requirement that BT opens up its nationwide network of ducts and poles was a welcome step that "rightly focused" on accessing areas of the country not already served by high-speed broadband.
"We're examining Openreach's proposed pricing and need to ensure that BT's initial demands do not limit the ambitions of getting next-generation connectivity to those people," he said.
Regarding giving BT access to Virgin Media's physical infrastructure, the spokesman said both Ofcom and the government had said in the past there was no case for mandating opening up Virgin's network to others.
"BT is the incumbent, we are not," he said.
Andrew Heaney, director of strategy for TalkTalk, BT's biggest retail competitor, said Openreach's move was interesting, but the company had no immediate plans to exploit it.
Aidan Paul, CEO of Vtesse Networks, who has campaigned vigorously against BT's control and pricing of pole and duct access, dismissed the proposals, and called for the complete separation of Openreach from the rest of BT as a way to level the playing field for all infrastructure providers.
Matthew Howett, an analyst with market researcher Ovum, said it was very hard to "compare apples with apples".
"Very rarely are the duct offers the same," he said. "The duct network is not contiguous and patchy at best in places, so this will only be a useful remedy in some places. The pole offer is fairly unheard of. Probably in this case it is being offered where duct network is unsuitable," he said.
Ovum will publish a benchmark of duct pricing in Europe in March.
Read more on Network hardware