€189m European Commission sofware deal "contradicts" EU guidelines
The European Commission's (EC) largest ever software contract is in "direct contradiction" of EU guidelines, according to campaign group Free Software Foundation...
The European Commission's (EC) largest ever software contract is in "direct contradiction" of EU guidelines, according to campaign group Free Software Foundation Europe (FSFE).

Download this free guide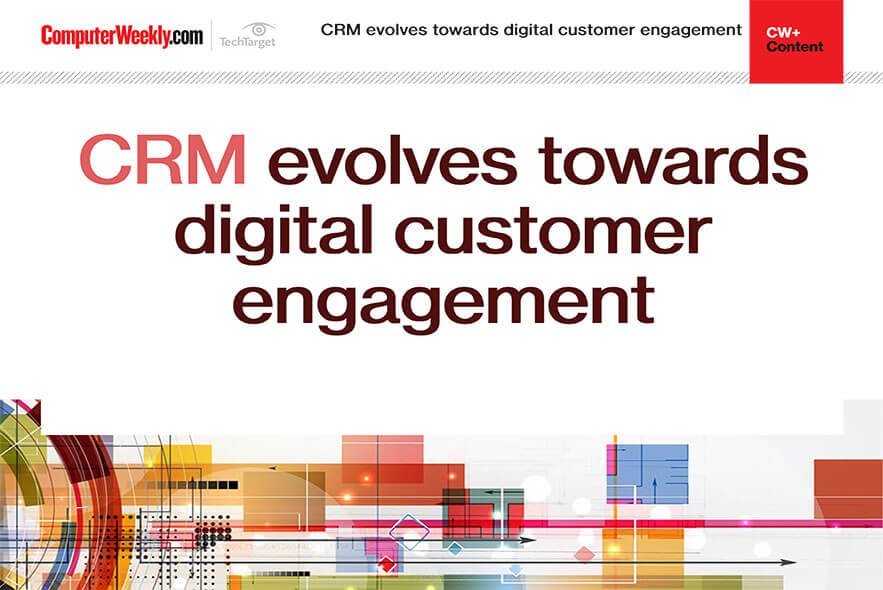 Why customer relationship management is turning to AI for assistance
In this e-guide, we look at how AI is powering retail customer experience, why SAP Hybris could paint the future of commerce and how Ulster bank is faring after adopting a full-scale Salesforce Einstein CRM.
The EC signed the €189m SACHA II software framework deal last week, as revealed by Computerweekly.com.
But the deal contravenes numerous EU rules and guidelines calling persistently to implement non-proprietary computer systems, said the FSFE
FSFE president Karsten Gerloff said in a statement that by striking such deals "the Commission is digging itself deeper into the vendor lock-in hole," when it should be seeking to be more independent of vendors and making great use of open software and open standards.
The FSFE said SACHA II contradicted European competition rules by discriminating in favour of proprietary software vendors.
The contract also ignored the EC's Digital Agenda, which called in May for IT systems to be "open and interoperable", said the FSFE.
In addition, OSOR (Open Source Observatory and Repository) guidelines say public tenders should be based on technical requirements, "not on specific products or vendors".
FSFE said the software deal also contradicted the 2009 Malmö and 2010 Granada declarations of European Member States, which called for open standards and interoperability to be embedded into into European e-government.
The SACHA II contract created a €189m budget for purchase of shrink-wrapped software from named vendors including Adobe, Alfresco, CA, EMC, HP, IBM, Oracle, Red Hat, SAP, Sun and Symantec. It fixed a range of prices for the sale of software and services through a single middleman, Netherlands-based PC Ware.
The FSFE also implied a conflict of interest at the EC Directorate General for Informatics (Digit), which struck the SACHA II deal, but was also formulating the much criticised European Interoperability Framework.
A spokesman for Digit disputed Computer Weekly's claim that SACHA II was the EC's largest ever software deal. But he failed to address the FSFE's criticisms aside from saying that the European Interoperability Framework would "represent a good balance between different views".
"This gives the impression that the Commission has awarded the whole amount for itself. In reality the Commission awarded €67.5m for itself, the rest being for some 36 EU institutions and agencies," said the spokesman.
The predecessor deal, SACHA 1, gave the Commission a €73.5m software budget, but its overall value was lower because it allotted budgets to only 24 other EU institutions. "So the 'largest ever deal' should be qualified," he said.
Digit said last week that it could not certify whether SACHA II was its largest ever software contract. Computer Weekly established that it was the largest by checking the final contract value of all known relevant software and related contracts in the last seven years on the EU procurement website.
In addition, said the Digit spokesman, the final contract value is not the actual value to be spent under the contract, but only the maximum that may be spent over its six-year duration.
The previous contract was €79m smaller, but it is not known whether its full €110m budget was spent.
Read more on Business applications