Government to announce broadband plan before Christmas
The government is expected to announce before Christmas how it will deliver broadband to the 160,000 homes that do not now get broadband. It will also try...
The government is expected to announce before Christmas how it will deliver broadband to the 160,000 homes that do not now get broadband. It will also try to tempt the nine million citizens who have never been online to try the internet.

Download this free guide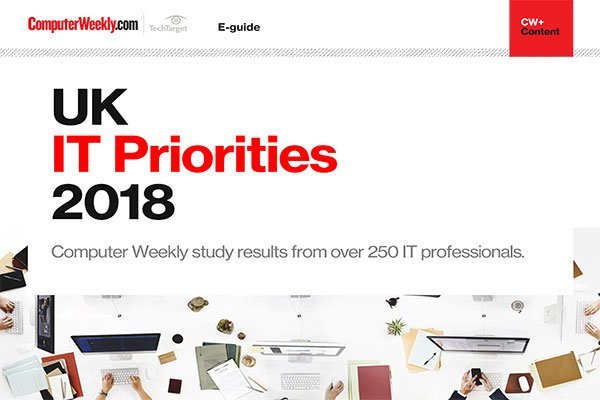 UK IT Priorities 2018 survey results
Download this e-guide to discover the results of our 2018 UK IT Priorities survey, where IT leaders shared with us what they are going to be investing in over the coming 12 months.
By submitting your personal information, you agree that TechTarget and its partners may contact you regarding relevant content, products and special offers.
You also agree that your personal information may be transferred and processed in the United States, and that you have read and agree to the Terms of Use and the Privacy Policy.
This emerged during culture minister Jeremy Hunt's recent evidence to the parliamentary committee on culture, media and sport.
Describing broadband as a very important tool of social policy, Hunt said the policy was one of the department's most important contributions to the government's economic growth strategy.
"Before Christmas, we will be announcing a policy that we believe will solve the big question of how we deal with the homes that are not able to get access to broadband, or access at reasonable speeds," Hunt said.
He said the policy would also set how the government would meet its goal to have the best superfast broadband network in Europe by 2015.
Asked by Torbay MP Adrian Sanders whether the government's plans included using analogue spectrum to provide broadband in rural areas, Hunt said he believed that it would be delivered by a combination of routes.
He said a report for the previous government had estimated the cost of putting in fibre to the home at £29bn. "This is unfortunately not money that I have at my disposal," he said.
"Realistically, if we are going to deliver superfast broadband, we have to find a flexible regulatory solution that stimulates investment by the private sector," he said.
Hunt said he expected the market would supply high speed broadband to two-thirds of the country if the regulatory regime was set up in a smart way, but that the final third would require government support.
He said the government was consulting on opening BT's pipes and ducts as well providing regulated access to the infrastructure of other utilities such as telegraph poles, electricity pylons, water mains and sewers.
Responding the Folkestone and Hythe MP Damian Collins, Hunt said the government was making good progress in selecting three areas in which to conduct pilot studies on how to provide superfast broadband in final-third areas.
"We want to use that as a learning process over the course of the next year to 18 months to inform the rest of our policy," he said. "The more remote and rural areas, ironically, are the areas that benefit the most from access to broadband."
Hunt said broadband in rural areas could help reduce the depopulation of villages, provide rural jobs and lessen personal isolation.
He said it could also potentially lead to huge cost savings for the state in treating ill people remotely. "There are hugely exciting possibilities if we can get this programme right," Hunt said.
Read more on Networking hardware