ICO uses strong annual report to call for direct reporting to Parliament
Productivity at the UK privacy watchdog is up and the Information Commissioner's Office (ICO) is handling record levels of business.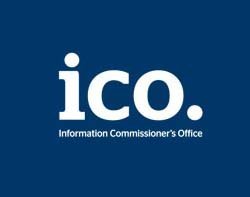 Productivity at the UK privacy watchdog is up and the Information Commissioner's Office (ICO) is handling record levels of business.
The ICO closed 39% more cases in the past year than the year before, according to the latest annual report.
This shows the ICO is keeping on top of demand despite a 20% rise in freedom of information cases and a 30% jump in data protection cases, said information commissioner Christopher Graham.

Download this free guide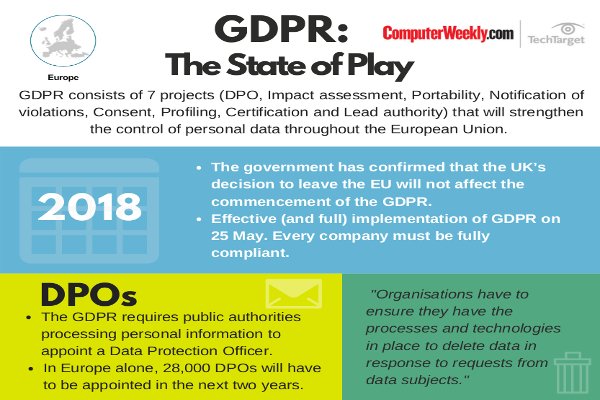 Infographic: GDPR - The State of Play
Get the latest information on how GDPR is going to affect your business and how to avoid any unwanted fines with this simple infographic.
By submitting your personal information, you agree that TechTarget and its partners may contact you regarding relevant content, products and special offers.
You also agree that your personal information may be transferred and processed in the United States, and that you have read and agree to the Terms of Use and the Privacy Policy.
"We have made some significant internal changes to ensure we are best placed to deal with the increasing demands and expectations placed upon us by the public and the organisations we work with," he said.
Graham is calling for the ICO to report directly to Parliament to increase transparency around the reporting and financing arrangements of the ICO.
"I believe the ICO has not just to be independent of government, but to be seen to be independent," he said.
Graham said full accountability to Parliament rather through the departments of state was needed to carry out his duties effectively and with the full confidence of all parties.
"I look forward to discussing with ministers how this coming of age can be given effect," he said.
The information commissioner is also calling for more effective deterrents to criminal behaviour.
"I continue to believe that the courts should be able to impose a custodial sentence, where appropriate, to tackle the unlawful trade in personal data," he said in the annual report.
Graham also said the ICO had made a real difference in the past year, and highlighted several successes, including the enforcement notices on 14 construction companies for using an unlawful database of blacklisted building workers.
The annual report shows the ICO received more than 212,000 calls to its helpline in 2009/10, a 6% increase on the year before.
The ICO received 33,234 enquiries and complaints about personal information.
Failing to deal adequately with requests for personal information topped the list of complaints to the ICO under the Data Protection Act.
Lenders were top of the list of sectors generating the most complaints under the Act.
Read more on IT legislation and regulation