Online bank fraud up, but total card fraud falls for first time
Online banking fraud losses rose by 14% to £59.7m in 2009, but overall card fraud dropped 28% to £440.3m - the first decrease since 2006 - according figures from bankers.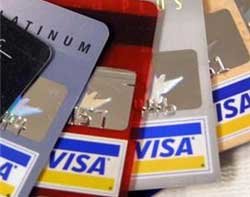 Online banking fraud losses rose by 14% to £59.7m in 2009, but overall card fraud dropped 28% to £440.3m - the first decrease since 2006 - according figures from bankers.

Download this free guide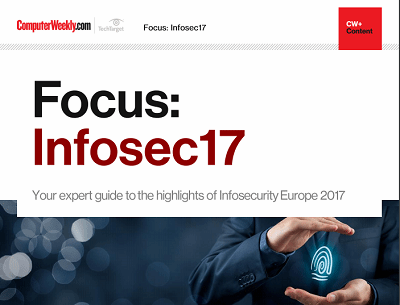 From forensic cyber to encryption: InfoSec17
Security technologist Bruce Schneier's insights and warnings around the regulation of IoT security and forensic cyber psychologist Mary Aiken's comments around the tensions between encryption and state security were the top highlights of the keynote presentations at Infosecurity Europe 2017 in London.
By submitting your personal information, you agree that TechTarget and its partners may contact you regarding relevant content, products and special offers.
You also agree that your personal information may be transferred and processed in the United States, and that you have read and agree to the Terms of Use and the Privacy Policy.
UK Payments, which represents payment settlement firms, said fraud on debit and credit cards fell by more than a quarter in 2009 to £440.3m, and counterfeit card fraud (skimming and cloning) fell by over half. Cheque fraud fell 29% from £41.9m to £29.8m, it said in its report for 2009.
Bankers attributed the decline to a combination of the move to chip and Pin, greater use of sophisticated fraud detection tools by banks and retailers, and the work of the Dedicated Cheque and Plastic Crime Unit (DCPCU), the banking-sponsored special police unit.
Bankers said the rise in online banking losses was due to criminals using more sophisticated methods to target online banking customers. This included malware that attacked vulnerable PCs. There were also more than 51,000 phishing incidents in 2009, up 16% on 2008.
Banks measured phone banking fraud losses for the first time, which totalled £12.1m. Customers were duped using cold calling or fake e-mails into disclosing security details, which were then used to defraud them.
Cheque fraud losses decreased from £41.9m in 2008 to £29.8m in 2009, helped by a 29% fall in the use of cheques. UK Payments said the UK domestic cheque guarantee card scheme would close on 30 June 2011.
David Cooper, chairman of the fraud control steering group, said card fraud remained the main focus of criminal activity. "We will continue working with law enforcement, retailers, consumers and the Home Office to tackle fraud head-on," he said.
Bankers said chip and Pin had helped cut fraud on lost and stolen cards to its lowest level for two decades and counterfeit card fraud losses were the lowest since 1999. Losses at UK retailers have fallen by two-thirds since 2004; lost and stolen card fraud was down 58% between 2004 and 2009; and mail non-receipt fraud had fallen by 91% since 2004, they said.
The introduction of MasterCard SecureCode and Verified by Visa authentication systems helped cut card-not-present fraud by 19% - the first decrease ever.
The DCPCU has been responsible for keeping approximately £340m of customers' money out of criminal hands since its launch in 2002, bankers said.
Fraud abroad fell by 47% to £122.7m due to fraud detection systems used by the banks and card companies, which watch for unusual spending.
The National Fraud Authority (NFA) said in January that all fraud cost the UK more than £30bn a year. By this measure, card and banking fraud accounts for less than 2% per cent of total fraud.
Read more on IT risk management