Government IT strategy aims for billions of savings
A draft government-wide IT strategy identifies £5.7bn worth of annual savings to be made across the public sector by 2020.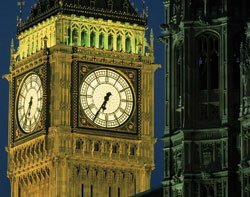 A draft government-wide IT strategy identifies £5.7bn worth of annual savings to be made across the public sector by 2020.
The draft strategy document includes 14 separate strands of activity which are designed to achieve goals set by Digital Britain and the Operational Efficiency Programme.

Download this free guide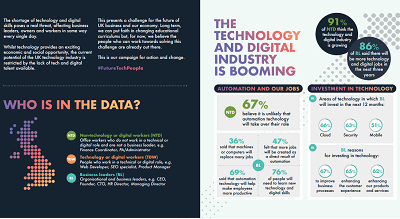 Infographic: How to future-proof UK technology
There is no doubt that the technology industry is booming right now, bringing with it exciting social and economic opportunities. However, there is a real fear that the UK industry may be stunted due to the lack of talent available. This e-guide helps to break down the future fears and expectations of dozens of business leaders and tech workers.
The plan is to create a common IT infrastructure, which the government hopes will reduce waste and save money.
Included in its plans is the Public Sector Network Strategy, which aims to develop a single holistic telecoms infrastructure for the whole of the public sector.
At the moment, each public sector body has designed its own which has, the government says, led to "fragmented, unreliable and expensive service delivery". It says the network will save £500m a year by 2014.
There are also plans for a Government Cloud Infrastructure (G-Cloud), on which public bodies can host their IT systems. Different suppliers will provide a range of services, and the report says it will be a "key enabler" of £3.2bn worth of savings identified in the Operational Efficiency Programme.
The number of data centres being used by the public sector will drop significantly, from the many hundreds to 10 to 12. This should save £300m a year by 2020 and reduce power consumption by 75%.
A new Government Applications Store will provide an online portal enabling sharing and reuse of application. The report says it is hoped that reuse of applications will "become the norm" - meaning they can be shared and reused each time a new solution is needed, instead of new systems being developed.
Suppliers will now need to provide the whole public sector with common desktop estates, which will conform to sustainability standards. It is hope the move will deliver economies of scale that will add up to £400m a year savings.
Work to provide shared services will also continue, building on what has already been done. By 2020 the report predicts shared services will be provided via the G-Cloud and the App Store, saving £4bn a year.