Video: Large Hadron Collider goes live at Cern
The Large Hadron Collider (LHC) at Cern is once again operation after a false start last year.
The Large Hadron Collider (LHC) at Cern is once again operation after a false start last year.
The LHC has been built to help physicists answer fundamental questions in physics concerning the basic laws governing the interactions and forces among the elementary objects and the deep structure of space and time.

Download this free guide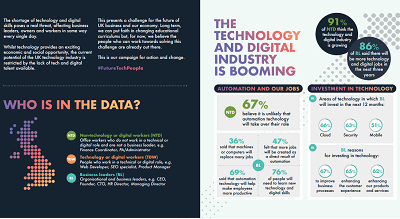 Infographic: How to future-proof UK technology
There is no doubt that the technology industry is booming right now, bringing with it exciting social and economic opportunities. However, there is a real fear that the UK industry may be stunted due to the lack of talent available. This e-guide helps to break down the future fears and expectations of dozens of business leaders and tech workers.
The LHC has been offline since September 2008, following a large helium leak that Cern said was probably caused by faulty electrical connections between two of the accelerator's magnets.
The problem has now been rectified and Cern began circulating particles around the world's most powerful particle accelerator, on Friday 20 November. At 10 pm on Sunday 22 November the LHC reached an important milestone on the road towards first physics at the LHC, according to Cern, by successfully establishing a clockwise particle beam.
Cern's director for accelerators, Steve Myers, explained that a beam was steered through three octants of the machine on 7 November, and circulating beams have now been re-established. "The next important milestone will be low-energy collisions, expected in about a week from now. These will give the experimental collaborations their first collision data, enabling important calibration work to be carried out. This is significant, since up to now, all the data they have recorded comes from cosmic rays."
"It's great to see beam circulating in the LHC again," said Cern director general Rolf Heuer. "We have still got some way to go before physics can begin, but with this milestone we are well on the way."
Video: What is the LHC?
Read more on IT project management