Climbing online sales drive IT investment
As online sales grow, retailers are increasingly prepared to invest in the IT required to integrate their websites with their bricks and mortar sales...
As online sales grow, retailers are increasingly prepared to invest in the IT required to integrate their websites with their bricks and mortar sales channels.

Download this free guide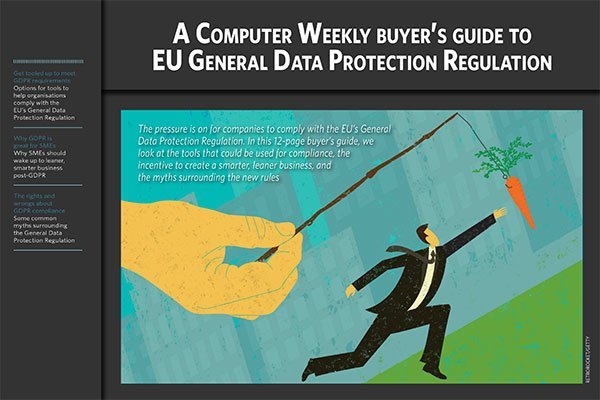 Computer Weekly's Buyer's Guide to GDPR Part 2
In this 12-page buyer's guide, we look at the tools that could be used for compliance, the incentive to create a smarter, leaner business, and the myths surrounding the new rules.
By submitting your personal information, you agree that TechTarget and its partners may contact you regarding relevant content, products and special offers.
You also agree that your personal information may be transferred and processed in the United States, and that you have read and agree to the Terms of Use and the Privacy Policy.
By integrating back office IT with web, catalogue and store networks, retailers can cut costs and collect accurate information on their customers' buying habits and create new business opportunities
Peter Fitzgerald, head of retail at Google UK, says retailers are "drowning in data" which they could use to their benefit. "During the 1980s and 1990s, computer scientists defined the ground our industry is in today, but statisticians will define where it goes now."
Collecting all customer information in one place is a start, but many high street retailers keep customer information in silos so major investment is required.
John Lewis is embarking on such a mission. The retailer wants its online and in-store sales to be integrated so it can use sales information to cross-sell. It is developing software to integrate in-store systems, web order systems and Epos terminals.
Robin Terrell, managing director of John Lewis Direct, says the project to integrate the systems of web and store operations is the retailer's biggest ever IT project.
But it is justified by retailers growing online sales. In 2008, John Lewis sold £327m of goods online, which accounted for 13% of total sales. John Lewis online is now the retailer's biggest single store after sales exceeded those of its flagship Oxford Street outlet in 2008.
Web presence
But before embarking on integration projects, retailers need to make sure their websites are effective and easy to use.
A report by web consultancy Webcredible concludes that retailers have increased their focus on usability.
Trenton Moss, director at Webcredible, says this is largely down to online shopping revenues continuing to increase despite the recession.
"Brand loyalty is low and consumers often don't remember where they bought some products until they get the confirmation e-mail," he says.
Moss adds UK retailers are improving their websites but basic errors are still "pushing customers away".
He says retailers can build a big customer base online quickly with a good website, but can lose customers just as quick through these "basic errors".
Retailers have cottoned on to the fact that their online presence is as important as any store. But the real winners in retail will be those that integrate online and offline operations and utilise the terabytes of customer data collected. A good website will attract online customers, but information about customers will help retailers sell more to them and cross-sell to customers who prefer using other channels.
Webcredible last week published the results of its 2009 study of what customers experience when they use the websites of high street retailers.
Read more on E-commerce technology