LSE eyes Turquoise to boost independence in Europe
The London Stock Exchange is in exclusive negotiations to buy rival year old pan-European share trading platform Turquoise.
The London Stock Exchange is in exclusive negotiations to buy rival year old pan-European share trading platform Turquoise.
The announcement has sparked speculation about whether the LSE's plans to acquire Turquoise are aimed at eliminating competition, acquiring new technology or both.

Download this free guide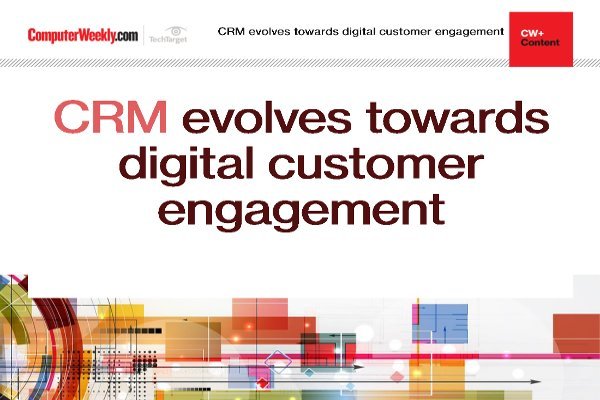 Enhancing digital customer engagement with CRM
Learn about customer relationship management has evolved towards engaging with customers through every channel, with digital at the forefront.
By submitting your personal information, you agree that TechTarget and its partners may contact you regarding relevant content, products and special offers.
You also agree that your personal information may be transferred and processed in the United States, and that you have read and agree to the Terms of Use and the Privacy Policy.
This deal is extremely tactical and opportunistic, incorporating both aspects of eliminating competition and acquiring technology, said Bob McDowall, analyst at Towergroup.
Last month, the LSE announced it is to acquire Sri Lankan-based trading platform company Millennium IT in a move widely seen as a way of boosting its competitive edge.
The LSE was expected to replace its Microsoft .Net-based TradElect platform with a Linux-based system from Millennium IT, but that may change if the Turquoise deal goes ahead.
"The LSE may be considering combining technologies, but that may be difficult considering the Turquoise technology is so highly customised," said McDowall.
Turquoise, set up by nine investment banks, is one of the new competitors putting pressure on the LSE since Mifid legislation liberalised the sector.
Within a year, Turquoise has captured about 6% of the market in trading of FTSE 100 stocks and together with other new platforms has forced established exchanges to lower their fees.
An acquisition of Turquoise would also help the LSE get buy in from the banks that set it up in the exchange's initiative to roll out the Baikal "dark pool" trading system across Europe.
The increasingly popular "dark pool" exchanges allow traders to execute shares without displaying the pre-trade prices to rivals, unlike traditional exchanges.
Baikal is strategically important to the LSE as it fights growing competition in Europe and the LSE is in talks with banks about becoming shareholders, including banks behind Turquoise.
According to McDowall, the LSE is unlikely to see a quick return on investment on the deal apart from eliminating a competitor, but it could pay off well in the longer term.
With several new stock exchange listings expected next year, the LSE will be in a much better position to capitalise on that if Turquose is no longer a competitor, he said.
The LSE's recent and planned acquisitions, as well as its decision to leave the Federation of European Stock Exchanges, indicate that the LSE plans to "plough its own furrow" in Europe, said McDowall.
Read more on Business applications