Acpo unveils e-crime strategy
Better statistics and centralised recording of computer crime are the two main aims of Britain's e-crime strategy unveiled last week by the Association of Chief Police Officers (Acpo).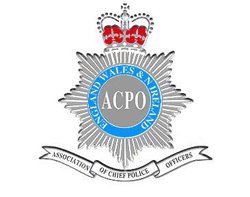 Better statistics and centralised recording of computer crime are the two main aims of Britain's e-crime strategy unveiled last week by the Association of Chief Police Officers (Acpo).

Download this free guide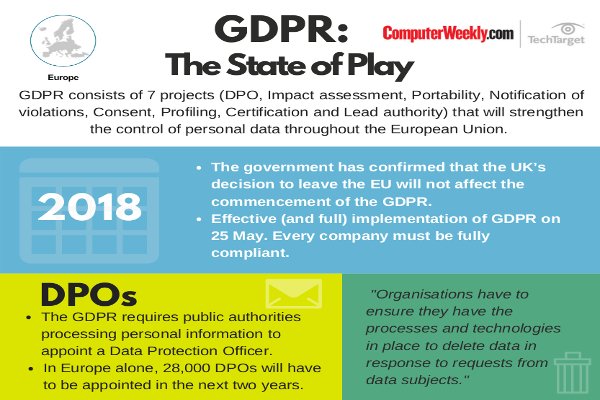 Infographic: GDPR - The State of Play
Get the latest information on how GDPR is going to affect your business and how to avoid any unwanted fines with this simple infographic.
Details of the strategy were first revealed in Computer Weekly almost three years ago.
Despite government delays, it reflects a growing concern with the use of computers and the internet to commit crimes that dates back at least five years.
The strategy document also includes a definition of computer crime: "The use of networked computers or internet technology to commit or facilitate the commission of crime."
Acpo said it was committed to developing more reliable and consistent measures of e-crime. It proposed the new National Fraud Reporting Centre capture e-crime reports as well as fraud details. This was despite problems such as under-reporting and duplication.
Acpo said the internet allowed criminals to target potential victims from anywhere in the world, and enabled a single e-mail infected with malware to be sent to millions of recipients.
"The internet provides the criminal with a high degree of perceived anonymity, as well as creating jurisdictional issues that may impede rapid pursuit and prosecution of offenders," it said.
It said there was no clear distinction between issues that needed better regulation and those that required law enforcement.
The immediate priorities were:
To upgrade computer forensics to target e-crime resources and cut forces' forensic backlog
To improve the accuracy of e-crime recording
To raise police understanding of e-crime and improve frontline officers' skills
To improve police capacity to investigate e-crimes
To co-ordinate police response across the country
To build effective partnership relationships with industry, government and academia
To educate the public on how they can protect themselves and prevent e-crime
This depended on getting government to set the fight against e-crime as a funding priority. The Police National e-Crime Unit currently has about £7.4m until 2011.
The other main task was to get buy-in from industry, the police and the rest of the criminal justice sector, it said.
Acpo also released a more detailed structure of the e-crime programme and a best practice guide for computer forensics.
Virtual police and thieves
The fight against computer criminals has been a stop-go affair. The government's first co-ordinated response was the formation of the National Hi-Tech Crime Unit (NHTCU) in 2001, along with 43 local e-crime units at force level.
The NHTCU was taken into the Serious Organised Crime Agency (Soca) in 2006. This created a gap at national level within the police service. This means even large scale e-crimes that fell outside Soca's drugs, arms, people and terrorism jurisdiction were largely ignored.
The Metropolitan Police Service (MPS) Sue Wilkinson and Charlie McMurdie carried on a skeleton operation until April 2008, when Acpo set up its e-crime portfolio under the Met's Assistant Commissioner Janet Williams.
More recently, the National Police e-Crime Unit has been instrumental in taking down hundreds of websites that sold fraudulent or unlicensed tickets to British football matches, and in breaking up gangs that used the internet to steal and sell customers' bank account details.
Read more on IT legislation and regulation